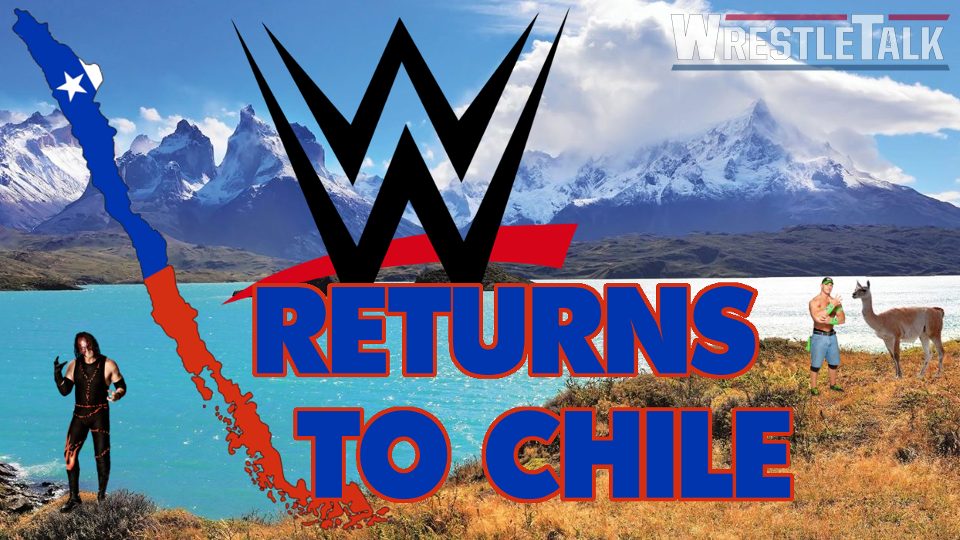 On Tuesday, WWE announced via their website that they would be returning to South America. The company announced that on December 5th the promotion will visit Santiago, Chile. Tickets for the live event will go on sale May 25th at 11:00 AM local time.
.@WWE Live is headed to South America! Your favorite Superstars will be in Santiago, Chile on December 5th at the @movistararena! https://t.co/Y3au067uC0

— WWE (@WWE) May 22, 2018
While the card is obviously subject to change, WWE lists the following Raw superstars as scheduled to appear at the Movistar Arena: Roman Reigns, Braun Strowman, Seth Rollins, Jinder Mahal, and Finn Bálor.
WWE has not been to Chile since 2017, an event which may be remembered for the last-minute replacement of A.J. Styles with Triple H. At the time, Bray Wyatt and fellow Raw superstar Roman Reigns had fallen ill, calling for high profile fill-ins for the TLC pay-per-view. This led to the Phenomenal One flying to Chile to take on Finn Bálor in one of WWE's best matches that year.
TLC also saw Kurt Angle decked out in Shield gear to aid Rollins and Ambrose since Roman was unavailable. This match was slightly less great.
As is audible from 2017's live crowd in Santiago, WWE is huge in South America. There is perhaps no better evidence of this than the multitude of fans from Brazil who are demanding a WWE tour:
https://twitter.com/KatyCrazyCarrot/status/999049783619801093
With so much fan engagement, it depresses me to think that one of WWE's biggest highlights in South America was Pat Patterson's Intercontinental Championship win. Which, of course, took place in a tournament that never quite happened in Rio de Janeiro.
Will WWE be coming to your town soon? Who are you looking forward to seeing? Let us know in the comments below, or on Twitter here!