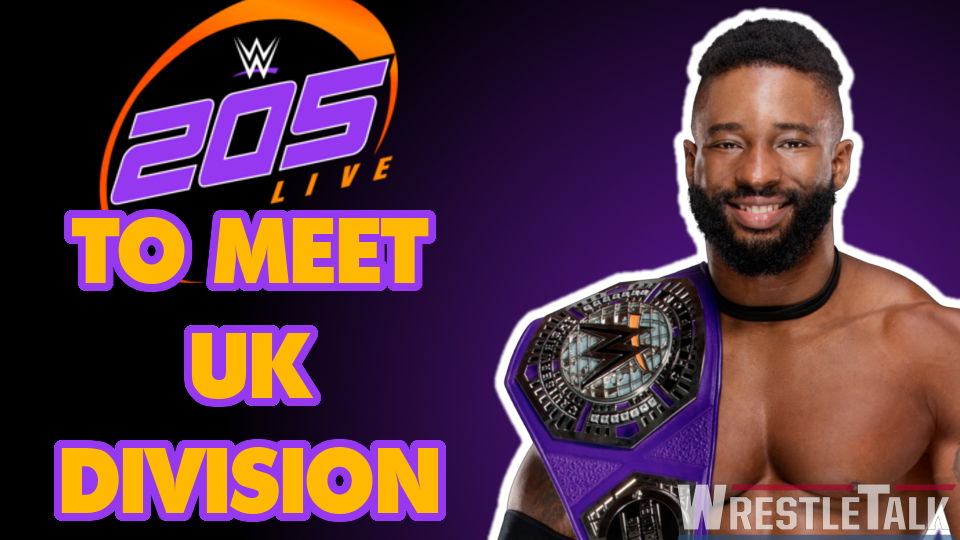 On the May 8 episode of 205 Live, General Manager Drake Maverick announced that WWE UK stars would come face-to-face with the members of the cruiserweight division in competition next week.
WWE began their annual international tour last night in Bournemouth, England and move on to London for both Raw and Smackdown Live next week. With 205 Live following the blue brand, it comes as no surprise to hear that the cruiserweight division would be joining the rest of the roster on the tour.
The UK events often present us with an opportunity to see more of the exciting prospects the UK have to offer in Professional Wrestling, with the brilliant talents of Mustache Mountain and Pete Dunne to name a few.
At present, there aren't many stars from the UK on the main roster, with Drew McIntyre and Killian Dain being the only men on Raw and Smackdown (respectively).
The cruiserweights have a little more representation, with Jack Gallagher, Mark Andrews, Neville (although inactive) and Noam Dar. While NXT plays host to the most UK Talent, with Danny Burch, Pete Dunne, Trent Seven, Tyler Bate (injured), Nikki Cross and Wolfgang. It would be likely that we will see most, if not all, of these talents at some point next week.
The last time WWE broadcast Raw from the UK, back in November 2017, Pete Dunne went head-to-head with Enzo Amore in his main roster debut. Unfortunately however, Dunne hasn't been a consistent part of the main roster since – staying around NXT.
With General Managers of Smackdown and 205 Live, Paige and Drake Maverick, being from the UK, it is possible that the WWE will choose to push beyond the normal roster boundaries – and have further cameo appearances from some of the UK born roster.
Although the tour may present a great opportunity for a well-received return, it is, unfortunately, looking unlikely that we will see UK cruiserweight star Neville, who walked out of the company after dropping the title to former WWE Cruiserweight Champion Enzo Amore.
If nothing else, next weeks episodes of all the shows are likely to offer fantastic crowd atmosphere – as is usually the case in the UK, on the rare occasions the company travel across the pond.
Who is your favorite UK star? Do you think any will appear on the red or blue brands? Let us know in the comments below or on Twitter here.