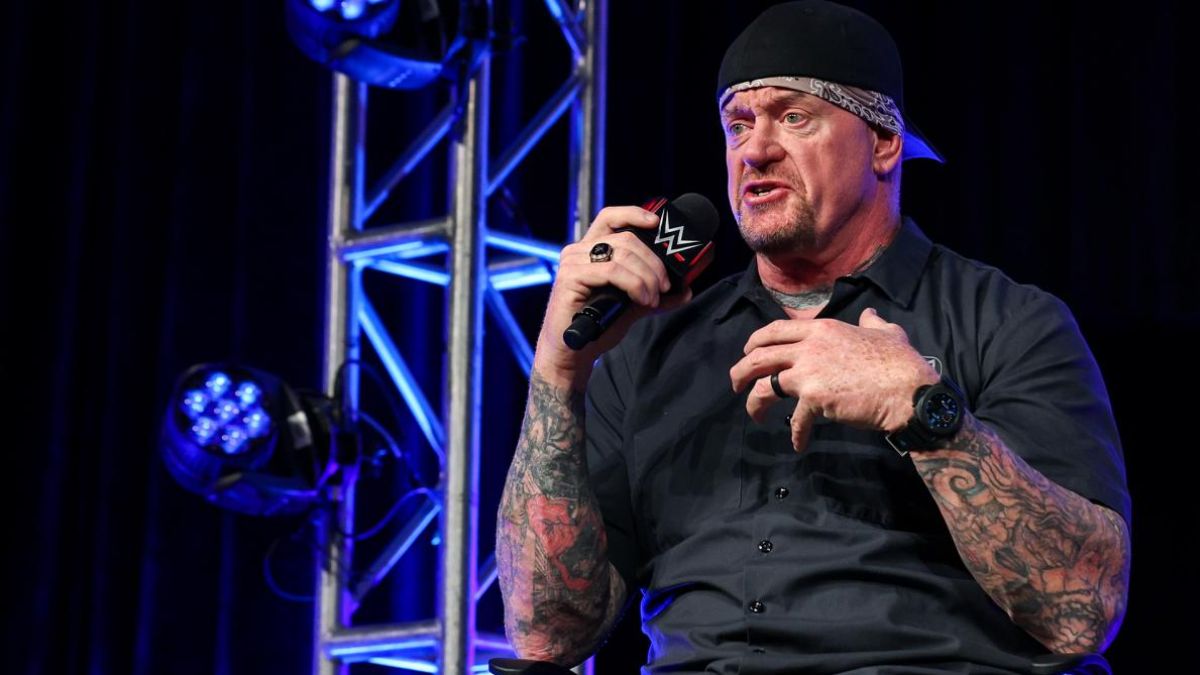 The Undertaker has shared thoughts on Drew McIntyre, including giving the star plenty of praise. Find out what he said!
In talking to the Scottish Sun, The Undertaker shared his thoughts on a well known WWE Scotsmen, Drew McIntyre.
Undertaker said:
"I think the world of Drew and I still don't think he's reached his full potential. He has a couple of really massive runs left in him.
"It's funny because when I show up to an event, there's that group of guys who want to say they talked to me and it's just lip service so they can say they were talking about things with The Undertaker.
"On the other hand, Drew has always sought me out with the most legitimate questions on how to improve. I always enjoy talking to him. He has always been someone that I like discussing the business with and trying to impart some of the things I did and make it work in this day and age.
"I don't believe there's ever been a time that I showed up and Drew didn't at least ask me if I've been watching him and what suggestions I have. There's a lot of people who get to where Drew is at and they think they have it figured out so they stop growing sometimes.
"With Drew, he has this drive within him that he knows there's more there for him and he wants to figure it out and be the very best he can be."
Wow, anybody else miss Drew McIntyre?
McIntyre has in fact been off WWE screens for nearly two months, making his last appearance at WrestleMania 39 on April 2.
The match saw him lose in a triple threat against both Sheamus and GUNTHER with the latter continuing his Intercontinental Championship reign.
Drew McIntyre is the center of speculation after he reportedly had several weeks out of action due to injury during which time he blacked out his social media and removed references to WWE.
While this led to some contract speculation (with McIntyre reportedly seeing the end of his current WWE contract coming at the end of 2023 without agreement) it also led to questions about a character change for the star.
After spending several years as a babyface, could it be time for a return of the Scottish Psychopath or another more violent iteration of the popular star? It remains to be seen.
However in case you're missing the Undertaker and you're in the UK, you are in luck!
The Undertaker is bringing his one man show to the UK to coincide with WWE's upcoming dates in the UK.
WWE's premium live event Money in the Bank is set for Saturday, July 1, 2023 from London's O2 arena.
You can learn more about the event by clicking this link. 
If you want to stay fully updated on all the latest wrestling news, click the red bell in the bottom right of your screen to receive notifications from WrestleTalk.com straight to your device!