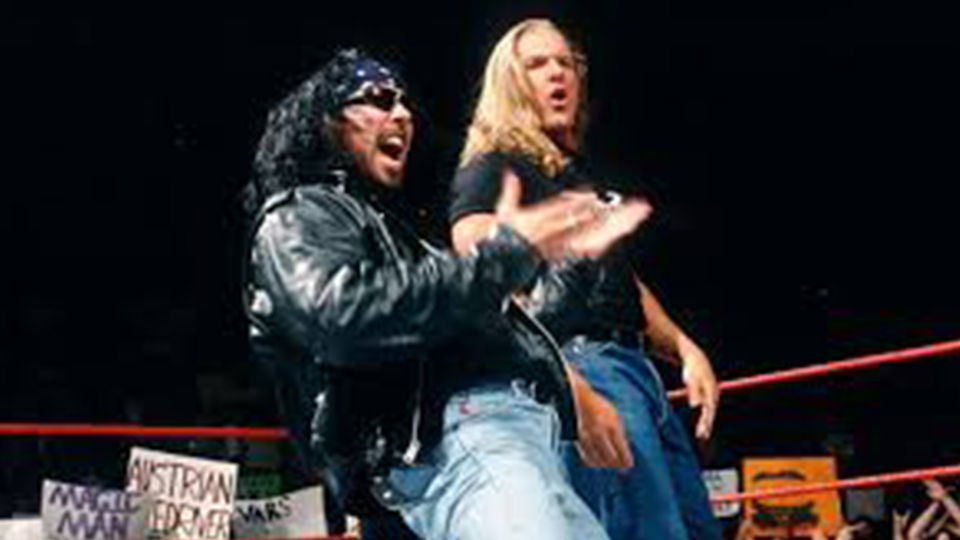 X-Pac has previously spoken about his desire to have another run in WWE, and the Hall of Famer has now revealed which member of the WWE NXT roster he'd like to come out of retirement for a match against.
X-Pac (aka Sean Waltman) told Cultaholic that he'd like the opportunity to wrestle former NXT Cruiserweight Champion Santos Escobar, having the following to say on the matter:
"I can't pick one specific person, but any of these guys that are great, that are coming up like [Santos] Escobar. He's a star. El Hijo del Fantasma was a star before he came to WWE, right? He made a name for himself. Now he's standing there and he's doing it in WWE and if I could be in a match with him and ends up being my last match, that would be great, or you know, someone like that. Not the main event guy that's — 'Oh, it's gonna be with Randy Orton or this guy.' I'd rather it be with somebody that would help boost them. It's not gonna help Randy Orton to have my last match with me."
It's great to see that Sean Waltman wants to give back to wrestling on his way out, realising that it'd be more impactful for him to put over a new star on the way out as opposed to losing to an established main eventer.
What are your thoughts on the above story? Let us know in the comments on Twitter or Facebook.
Thanks to Ringside News for the transcription.