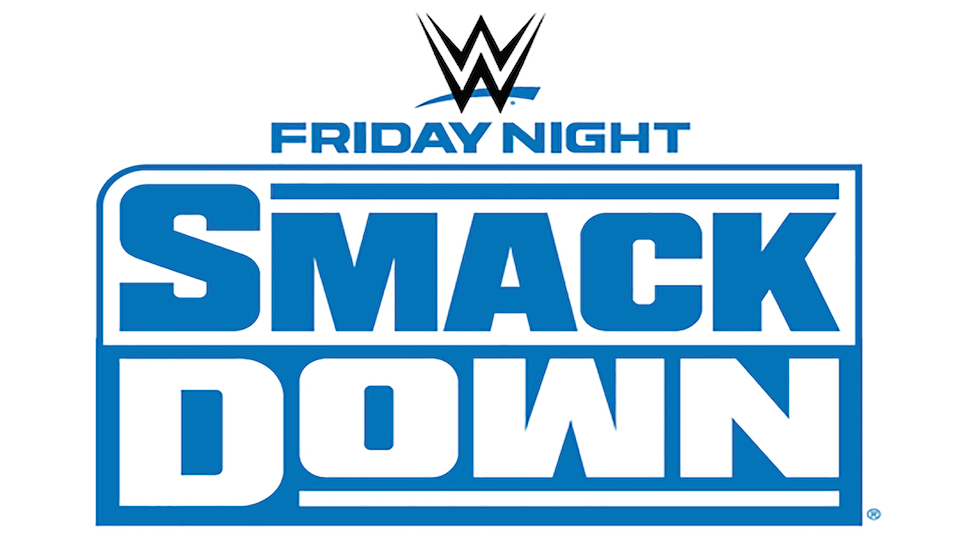 Reviews are BACK!
Turns out there are those that appreciate the written form, and I thank you for that.  We are fresh off the Royal Rumble where SmackDown's premier match was Roman Reigns vs Baron Corbin.  With that feud finally dead and gone, let's take a look at what WWE has in store for us tonight.
?TONIGHT on #SmackDown?

? @WWERomanReigns & The @WWEUsos battle #King @BaronCorbinWWE, @HEELZiggler & @RealRobertRoode!
? @BraunStrowman gets an #ICTitle opportunity against @ShinsukeN!
? High-stakes Tag Team Fatal 4-Way Match!
…and MORE! https://t.co/gtVtZp5N6a

— WWE (@WWE) January 31, 2020
As the great Australian philosopher Billie Kay once stated: YOU'VE GOT TO BE JOKING ME!
---
The Best of Smackdown
Beauty and the Big Beefy Boi
Otis continues his dominance as the greatest personality on the SmackDown roster.  Following a loss in the number one contender tag team fatal four-way, Heavy Machinery are backstage recovering.  Fire and Desire approach and Mandy thanks Otis for his help during the Royal Rumble. Tucker hypes up Otis saying that now is the perfect time, and we get this gem of a moment where Otis asks Mandy out:
?? IT'S HAPPENING ??@otiswwe just scored a Valentine's Day date with @WWE_MandyRose ! #SmackDown pic.twitter.com/rzLjs0gIk1

— WWE (@WWE) February 1, 2020
The date is set, and I can't wait for it! Looks like in 2 weeks, on Valentine's Day, we get to see Otis and Mandy finally go out on a date.  This is easily the best romance angle in the company, and the only one in recent memory devoid of cuckoldry.  In these trying times, we need to see the wholesome chemistry of Otis Dozovic and Mandy Rose.
A Strapping Package
Speaking of video segments, I feel I must talk about what they did for Daniel Bryan following his championship match at Royal Rumble.  In recapping the match with The Fiend, he invoked the sadness he felt talking to his daughter about his wounds as well as a plea for passion.  It's the quality that we've come to expect from Bryan, and you can watch it in its entirety here:
EXCLUSIVE: Just how brutal was @WWEDanielBryan's #StrapMatch at #RoyalRumble? pic.twitter.com/iZSUJ5i7Lk

— WWE (@WWE) January 31, 2020
A Return to the Championship Scene
Naomi definitely caught traction with her return at the Royal Rumble, and she added a new accessory to her entrance attire: an LED disco ball helmet.
FEEL. THE. GLOW.

Welcome back to #SmackDown, @NaomiWWE! pic.twitter.com/RTWyYO0ktF

— WWE on FOX (@WWEonFOX) February 1, 2020
Interrupting Bayley, Naomi challenges for the SmackDown Women's Championship stating that Bayley has never beaten her.  This is true as far as the TV audience is concerned with singles action, as the two have only faced off at a pair of house shows four years ago.
Bayley attacks Naomi, but Naomi is able to get the upper hand and leave Bayley lying outside of the ring.  Looks like this is the next major championship feud and they brought Naomi back like the star she is.  Most importantly, this is a feud we haven't yet seen and with no history, so we get to watch the build as it happens.
Yes, the Dog Food is a "Best Of"
I may be in the minority here, but I actually very much enjoyed this stipulation.  Also, thankfully the initial monologue was brief, with Roman and the Usos coming out and being interrupted by King Corbin and RooDolph.  Adressing Corbin as "Fetish Boy", Roman suggests that for tonight's six-man match, the loser eats dog food, and though it was a 'surprise' stipulation, there happens to be literal buckets available backstage immediately.
#TheBigDog @WWERomanReigns lays down the challenge. #King @BaronCorbinWWE accepts.

LOSER. EATS. DOG FOOD. Tonight on #SmackDown! @WWEUsos @HEELZiggler @RealRobertRoode pic.twitter.com/6zxpZox4La

— WWE (@WWE) February 1, 2020
Special recognition to the camera operator who was responsible for these shots throughout the broadcast:
Yummy. ? ? ?#SmackDown @WWERomanReigns @BaronCorbinWWE pic.twitter.com/gfN41HkENP

— WWE Universe (@WWEUniverse) February 1, 2020
In the main event, we were treated to a pretty fun match with the six men that shockingly ends in a quick roll-up by Roman.  While Roode and Ziggler decide to skip this next cut-scene, the Usos stop a fleeing Corbin and cuff him after Roman delivers a spear.  The trio suspends Corbin from the ringpost and begin the "feeding."
KARMA.#SmackDown @BaronCorbinWWE @WWERomanReigns @WWEUsos pic.twitter.com/fEUJujxVfA

— WWE (@WWE) February 1, 2020
Really it's more of a "Loser Gets Dog Food Poured Onto Them" opposed to a "Loser Eats Dog Food" stipulation, but lets hope that this is the final image we're left with in this feud.
It's never too early to start planning next year's Christmas card, Uce.#SmackDown @WWEUsos @WWERomanReigns @BaronCorbinWWE pic.twitter.com/7AQ0d3dyyC

— WWE (@WWE) February 1, 2020
---
The Mixed Bag of SmackDown
A Champ Realized and A Champ Wasted
UP NEXT: @ShinsukeN (w/ @SamiZayn & @WWECesaro) defends his #ICTitle against The #MonsterAmongMen @BraunStrowman on #SmackDown! pic.twitter.com/K965wp2RFL

— WWE (@WWE) February 1, 2020
Shinsuke Nakamura has had quite a lengthy title reign, holding the Intercontinental Championship 201 days since July 14th.  You may also be surprised to find out that tonight was the first broadcast defense of that championship in that time.  By comparison, Brock Lesnar has held the WWE Champoinship half the time, and defended the title twice.  The other competitor in this match, Braun Strowman, is somebody whom the WWE has teased a run with the top title on multiple occasions, only to deprive him of the opportunity when it seems certain.
A few weeks ago, Shinsuke was given a newly re-designed belt and it seemed that they were building to a feud with Strowman for the Intercontinental Championship, so I went into this flly expecting shenanigans from both Sami and Cesaro to keep the belt on Shinsuke.  This seemed to come to fruition when Sami removed the Turnbuckle padding, but it was Shinsuke who got thrown into it and the Monster Among Men got the pin and declared new Intercontinental Champion.
A SUPER SmackDown for a SUPER victory!

@BraunStrowman has DEFEATED @ShinsukeN to win his FIRST SINGLES TITLE in @WWE! #AndNew #SmackDown #ICTitle pic.twitter.com/Z1AefO1IwX

— WWE (@WWE) February 1, 2020
While this is great for Braun, this definitely makes me question what might have been had they given Nakamura the dirty victory or built him as a strong champion to celebrate being dethroned. Who knows though, perhaps this is the start of a longer story between the two revolving around this unexpected victory.
Troubadour Trouble
After this match, Sami is impassioned backstage, but is rudely interrupted by an Elias performance.  It was fun to watch an irate Sammy try to interact with both an interviewer, and Elias, but soon he had to send his cronie to take care of the disturbance.
.@WWECesaro, PLEASE take care of this situation.@SamiZayn is NOT in the mood for an @IAmEliasWWE concert! #SmackDown @ShinsukeN pic.twitter.com/XfabDLrfUu

— WWE (@WWE) February 1, 2020
While Elias looked like a million bucks in their short interaction, it didn't do much for Cesaro. I'm just hoping this isn't another forgotten faction in a few weeks time.
New Tag Team Contenders
One of the other matches announced for the show in advance was a tag team fatal four way.
Keep your eyes on the prize, @otiswwe!#HeavyMachinery battles three other teams in a #Fatal4Way to determine #TheNewDay's next challenger for the #SmackDown #TagTeamTitles at #WWESSD! @tuckerwwe pic.twitter.com/61CDgXJFdW

— WWE (@WWE) February 1, 2020
We got everything we expected from this match.  Lucha House Party was doing Good Lucha Things.  The Revival were working their buns off despite being seemingly under-appreciated.  Heavy Machinery were charismatic hosses.  Plus we had Miz and Morrison with their own unique chemistry.  Bonus points for the announcement that their old segment 'The Dirt Sheet' returns next week.
There were some fun interactions such as Morrison attempting to get Miz to dive and Otis hitting a double Caterpillar.  This match was an exciting opening spectacle for the night, and Morrison won with a Starship Pain on Dawson that landed about as well as any of them do really.  This sets up the Miz and Morrison to feud with the New Day, which should be a good starter feud for Morrison on his return.  I'm looking forward to Kofi and Morrison out-shining each other athletically.
---
The Why of Smackdown
Only Super By Name
Throughout the night this was presented as 'Super SmackDown' complete with barely customized graphic.
?Are you ready… Are you (SUPER) ready for a GOOD TIME?! ?

A SUPER #SmackDown starts RIGHT NOW on @FOXTV! pic.twitter.com/iFMIz6wY5i

— WWE (@WWE) February 1, 2020
I don't know who made that graphic, but chances are they were grossly overpaid.  This was likely only due to the fact that the Super Bowl (American Football's Largest Event) is this Sunday and is on the FOX network this year.  Interestingly enough, for viewers in the United States, this is also the first time I can remember seeing XFL Commercials on the broadcast.  Though WWE had a heavy hand in XFL promotion in the past, it is shocking how little they are involved with this incarnation.
CTRL+C, CTRL+V
I understand matches that build a feud. This week, however, featured two matches we've repeatedly seen that served no purpose.
The first advertised match was between Sheamus and Shorty G.  The two had a solid match on the Royal Rumble Pre-show that served to put Sheamus over strong in his return.
He didn't even see him coming. #SmackDown @WWEGable @WWESheamus pic.twitter.com/ibu3FzLleG

— WWE (@WWE) February 1, 2020
This match was billed as redemption for Shorty G, and it seemed with a surprise attack on Sheamus, he had a chance. Until he fell…short. This gave the two less time than Sunday's pre-show and felt like a throwaway with no change in dynamic.
The other repeat was Nikki Cross and Alexa Bliss taking on Fire and Desire.  This has been a weakness with the Women's Tag Team division, as there are limited teams when singles gold takes precedence.  The match we've seen plenty and added nothing new to either Otis/Mandy or Mandy/Sonya tensions.  A Twisted Bliss sealed the win for the diminutive team.
Twisted Bliss = VICTORY@AlexaBliss_WWE & @NikkiCrossWWE secure the win over #FireAndDesire on #SmackDown. You watching, @WWEAsuka & @KairiSaneWWE? ? pic.twitter.com/Hzq4Ub6Ho3

— WWE (@WWE) February 1, 2020
---
Overall Rating for the Show (From best to worst: Smacknificent, SmackTastic, Smack Bang in the Middle, SmackDowner and A Smack in the Face)
Overall, this was a fun show.  The tag-team opener and 6-man main event both saw a lot of action.  Braun finally got to look strong in a Championship match.  This show did a lot to build character in both packages and promos.  And even the dog food brought me some amusement.
My only knocks on this episode is leaving me questioning the lost opportunities with Nakamura, and the previously stated stagnation of certain matches.  But the worst of this show wasn't enough to take me out of it, as the short repeat matches were still well-performed.
Don't make me eat dog food that is possibly Hormel chili for saying this, but this show was solidly SmackTastic. 
Follow WrestleTalk on Twitter to stay up-to-date with all the latest wrestling news, and join the conversation with the entire community on Discord.