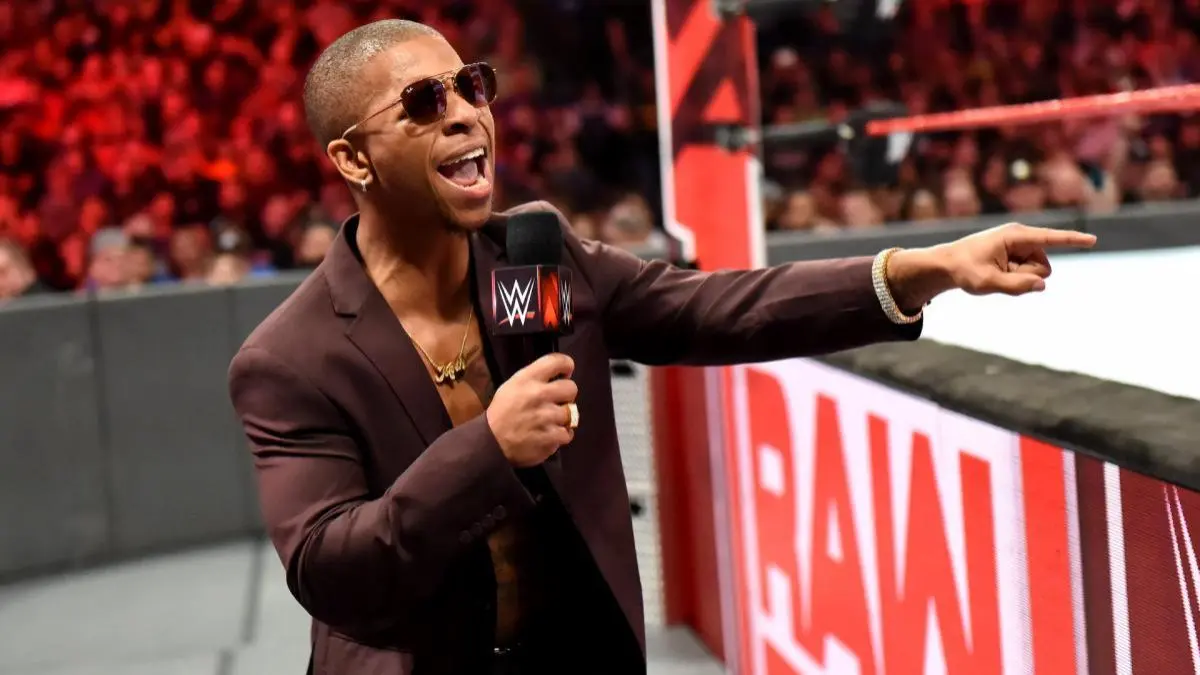 Ahead of the release of his Not Found 2 EP, Lio Rush spoke exclusively with Sanchez Taylor for WrestleTalk.com about his wrestling and music careers.
Rush had an eventful stint in WWE, signing with the company in 2017, making his NXT debut that October. He joined the WWE main roster as part of 205 Live in June 2018, before getting paired with Bobby Lashley on WWE Raw that September.
He ultimately returned to NXT in September 2019, going on to win the brand's Cruiserweight Championship a month later. Rush was ultimately released from his WWE contract in April 2020 in the first wave of COVID-19 cuts.
Comparing the main roster and developmental locker rooms, Rush explained how the two environments were pretty similar, noting:
"I don't think the locker rooms were all that different when it comes to the personalities. We're all wrestlers, performers and entertainers at the end of the day. So I feel like nothing really stood out all that much other than the physical locker room we were in.

"I would say they were pretty similar, maybe NXT was a little more riled up because they were hungry and wanting to get to the main roster. On the main roster, it was a little bit more relaxed as if these people were at home and we were coming in to sit on the couch or open the refrigerator. There wasn't really that much of a difference though."
When asked if he felt like he ever got a place on 'the couch', Rush said:
"Oh my god! I was on the couch, I was eating the food out the fridge and freezer! I was using all the sugar, it was a lot. I was a young kid that had a very short NXT stint, a very short 205 Live stint, and kind of out of nowhere and beyond my control I find myself on Monday Night Raw with the microphone in my hand two to three times a night every week.

"There were some people that I believe could have been confused as to why this happened, essentially I'm taking somebody's time, spot or opportunity, and when you are on that level and things are taken in to consideration, people have families to feed and their own goals and agendas.

"It was definitely a hard and uncomfortable feeling for me for sure. It didn't phase me really, as I had kids of my own and was married, I was trying to make a name for myself and when it comes to me having an opportunity in the spotlight you better believe I'm going to take it. It was uncomfortable, maybe not for them but for me because I came in hot."
Rush's 'Not Found 2' EP is out now, available to listen to on all major streaming platforms.
Keep an eye on our exclusives page for more quotes from our interview with Lio Rush.
If you use these exclusive quotes, or any portion of them, please credit WrestleTalk.com and link to this page.
You can listen to the interview below:
To make sure you stay updated with all the latest wrestling news, add WrestleTalk.com to your Google Discover feed and follow us on Twitter!