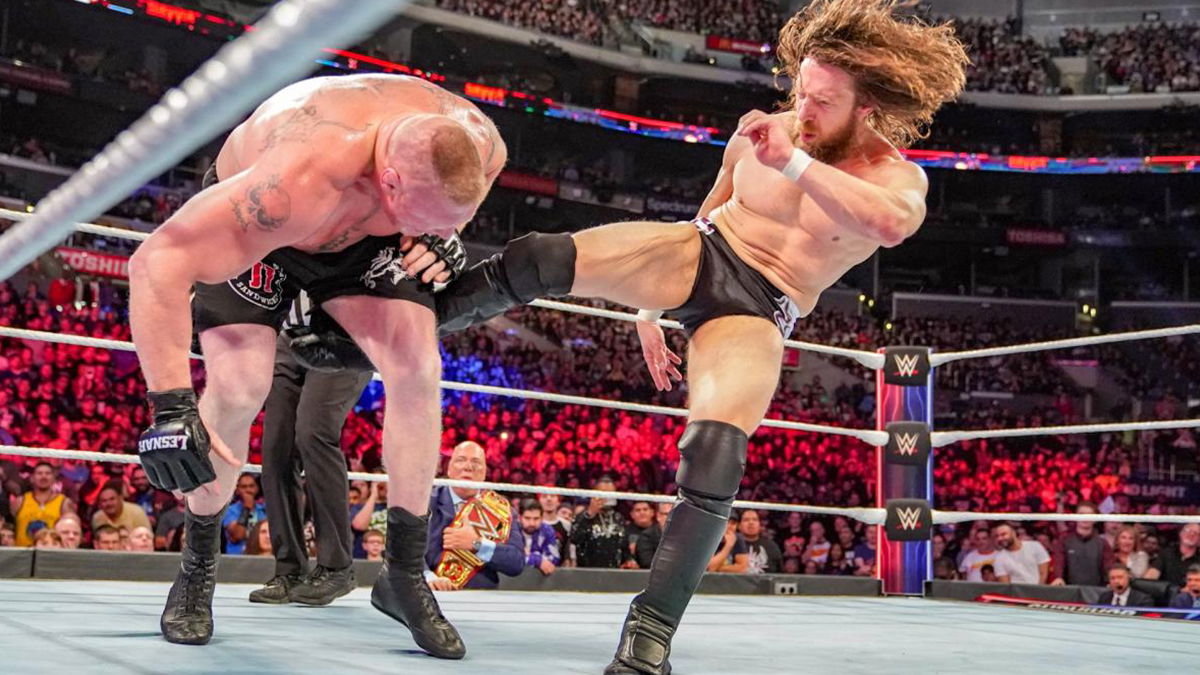 Hey! It's the list that is going to have a bunch of women's matches on it! Because WWE finally decided to push women as main event stars naturally and organically in 2018! What a concept.
That's right, all it took for WWE to really push women as main event talents was the arrival of Ronda Rousey.
Jabs aside, 2018 was an interesting year for WWE on pay-per-view. The company was still in a tug of war with their fans about who should and shouldn't be the top babyfaces. WWE said Roman Reigns, fans said no. Fans said Becky Lynch, WWE said no. You can't win.
Despite the struggle, there were still many great matches on pay-per-view. Let's take a look at some of them.
These are the 11 best WWE pay-per-view matches of 2018.
---
11. Buddy Murphy vs. Cedric Alexander – Super Showdown
The Cruiserweight division will probably never get the recognition it deserved for the quality of work it contained in 2018.
After Enzo Amore was fired the division was taken off Raw and kept on 205Live if anyone knew it was there. If you did know it was there you were treated to incredible performances fairly regularly.
Otherwise, the only time you saw the cruiserweights was in matches like this. Not a lot of people worked terribly hard on WWE's big foreign shows but in this case, there was extra incentive.
Super Showdown 2018 took place in Australia, home of Buddy Murphy. In his home country, Murphy and Cedric Alexander put on one of the best pay-per-view matches of the year with Murphy capturing the title.
---
10. AJ Styles vs. Samoa Joe – SummerSlam
A few of the matches on this list would place much higher if they had better finishes. This is definitely one of them.
AJ Styles and Samoa Joe's WWE rivalry was plagued by horrendous booking. Each of their matches was very well worked but WWE just refused to get out of its own way.
At SummerSlam, their match ended in a DQ when Styles snapped, attacking Joe after Joe taunted Styles' family. Thankfully, the match itself was still good enough to warrant a place on this list.
However, if this had been given free reign to be as great as it should have been, it might have taken the top spot.
---
9. Charlotte Flair vs. Ronda Rousey – Survivor Series
Speaking of great matches with terrible finishes, it's Charlotte Flair vs. Ronda Rousey!
Rousey took to wrestling very quickly and performed well beyond her experience level. Some of her best performances are on this list, including this match with Charlotte.
In the annual Raw vs. SmackDown nonsense of Survivor Series, the two battled as the representatives of their brands. They had a very good match that was only tainted by another lame DQ finish.
Charlotte had decided she had enough of wrestling this match and attacked Rousey with a kendo stick. It did play into the story later as their rivalry continued but in the moment it was just a lame finish.