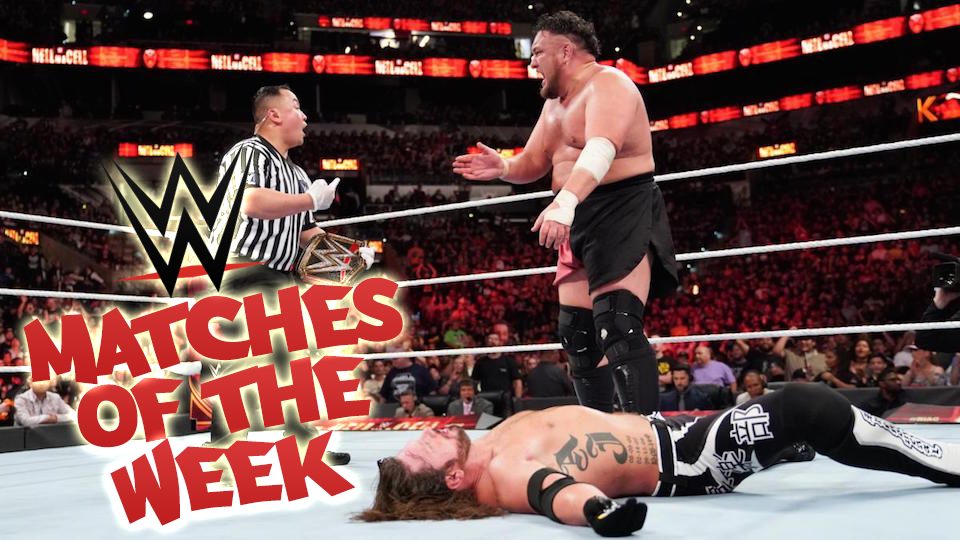 Hello and welcome once again to my top 'WWE Matches of the Week'. Here, as always, I check out all the bouts from the past seven days of WWE TV and cherry pick the very best for you.
A quick reminder that this only focuses on Raw, SmackDown Live, 205 Live and NXT. After all, we all know that Main Event does not exist. This week we were also graced with the third episode of the 2018 Mae Young Classic which was brilliant. We also, of course, had the WWE Hell in a Cell pay-per-view which was very solid in terms of in-ring action despite a complete mess of a main event.
Now, without further ado, let's get cracking!
#MainEventIsAMyth.
Hell In A Cell
Jeff Hardy vs. Randy Orton
Not all matches need to be technically sound between the ropes to make this list and he is a shining example. Sure, it's Randy Orton and Jeff Hardy so it was never going to be a grappling masterpiece. With the 'Viper's newfound viciousness and the 'Charismatic Enigma's life-long disregard for his own body, however, an exciting bout was to be expected, especially inside Hell in a Cell.
These two tore literal chunks out of each other with Orton losing some flesh off of his leg. Orton got his own back with a screwdriver of all things, pushing it through Hardy's lobe and twisting it. It was sickening yet safe. What wasn't particularly safe was Jeff not only doing a Swanton Bomb onto a steel chair perched on Orton's chest but also playing monkey bars on the ceiling of the cell and dropping through a table. Big praise for Orton simply telling the referee to do his job and count the pin. It's a Hell in a Cell match, there are no real rules, there literally can't be a no-contest… well done for ruining that by the end of the pay-per-view WWE.