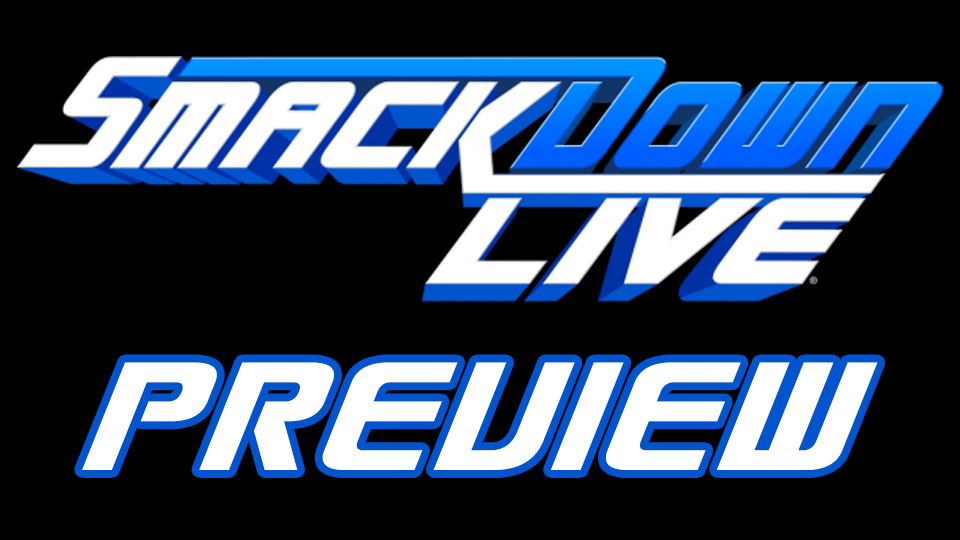 The Greatest Royal Rumble (GRR) was a night of thrills, slips, people being thrown over ropes, and cages not breaking like they should.
It was not, however, a night of title changes. In fact, not a single SmackDown Live title changed hands, and so in reality, we're in exactly the same place as we were last Tuesday.
But let's go through each title and non-title feud to see where we are heading into the 'go home' show for Backlash 2018.
The match between AJ Styles and Shinsuke Nakamura had all the makings of being a great match. It was certainly better than their WrestleMania fight. Unfortunately, WWE opted for a screwy finish, and so this feud continues to Backlash.
One would assume Shinsuke will win, given the two previous results, but I can't help feeling the past few weeks will make him feel like a damaged champion. Despite the momentum he has gained through numerous physical visits to AJ's balls, Shinsuke has twice failed to win the title.
If he were to lose again on Sunday, it would be a long time before people saw him as a credible threat again, and would probably be forced back into the mid-card, feuding with the likes of Shelton Benjamin and co.
If there are any further encounters between the two tonight, I would expect AJ to get the better of it, given that he's ended up sprawled on the canvas with an aching plumsack for many of the past few weeks.
As they weren't allowed to compete on Friday, the women's title feud is exactly where we left it last week. Charlotte buried Carmella under a table, and they're set to clash at Backlash.
As I said last week, I hope Carmella holds onto the belt, as the last thing she needs is a two-week title reign, making her look like a pointless champion. Having her win in a delightfully unfair manner will not only give her genuine heat, but it will allow her to build new feuds with other babyfaces like Becky Lynch, Rebecca Lynch, and Bex Lynch (I am not biased).
It's time for the Bludgeon Brothers to find new opponents. They've had enough squash matches with The New Day and The Usos, and it's time someone else got a chance.
SmackDown Live now has The Bar, SAnitY, and Gallows and Anderson to name a few, all of whom are perfectly capable of having a great feud with the mallet men.
Either that or they can feud with Naomi, the only person to have cost either Harper or Rowan a win since becoming the Bludgeon Brothers. I imagine Naomi will just hit a couple of rear views after picking a child out of the crowd as her tag partner. My fantasy booking is unbeatable.
The final title, the US title, currently held by Jeff Hardy is another one that we don't really know where it's going. Jeff beat Jinder at GRR, and with Jinder on Raw, that feud is surely over.
That (given the past few months) probably leaves Randy, Rusev and Shelton Benjamin to feud with Jeff. If it's going to be anyone, I hope it's Rusev. I know he was literally buried by The Undertaker, but a man can hope.
I don't want to see Randy near any title feuds any time soon, but I would be willing to bet at least £5 that Jeff will be hit with an RKO "outta nowhere" tonight. I've said it before, but a return to the US title open challenge would be a great way of elevating the title, and giving other talent a chance to shine.
Lastly, there is the Daniel Bryan vs. Big Cass. Bryan, the world's most bruised man, was eliminated from the Rumble match by Cass after a record-breaking performance.
The issue here is that neither can really afford a loss. Bryan has just come back, and if you're trying to make Cass a top-level heel, he can't afford to lose either.
I guess Bryan can lose and maintain his underdog babyface gimmick, but I don't know if Big Cass is the way to go for his first main feud on his return.
So that's that for tonight's show. Who do you think is next for The Bludgeon Brothers and Jeff Hardy? Let us know in the comments below or on Twitter here.