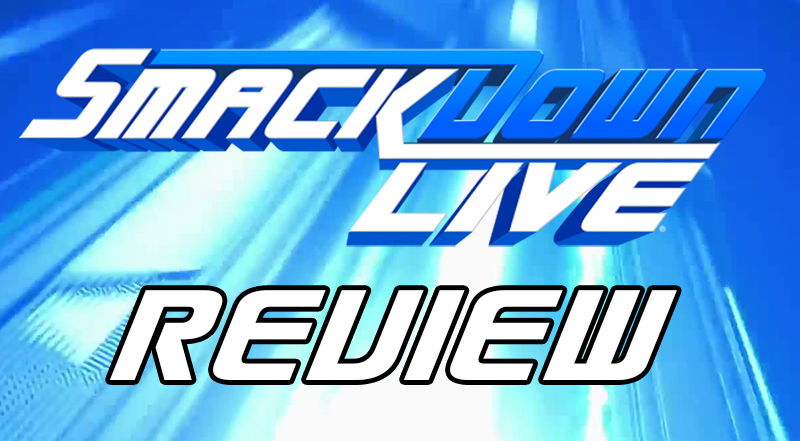 I'm a simple man. When I sit down to watch some wrestling, I like to see some wrestling.
I honestly cannot understand how WWE can fit so many adverts into one two-hour show. In a strange way, it's almost impressive.
It would not surprise me at all if there were less than 30 minutes of actual wrestling shown on TV, which is ridiculous.
I understand that they need to have adverts, and I know they need to advertise their future shows, but the fans aren't so stupid that they need the same Greatest Royal Rumble (GRR) advert 20 times.
I realize the lack of wrestling content is largely due to GRR, and all matches already decided, but Raw last night had quite a lot of wrestling, even if the matches were a bit meaningless.
But anyway, that's just me moaning because I stayed up specifically to watch it and now I'm sad. On with the review.
The show opened with the first Miz TV segment since The Miz was moved over to SmackDown Live. This was an eagerly anticipated segment, as Daniel Bryan was the advertised guest.
Bryan and Miz have had a fractious past to say the least, so a face-to-face meeting was sure to bring out some fireworks.
HOWEVER.
After calling out Bryan, and telling him to come down and punch him in the face, Bryan was a no-show. Instead, Big Cass' music hit and we were treated to nearly 20 minutes of Big Cass. Hooray.
It was fine. Cass, who looks like a stretched Shaggy from Scooby-Doo, spoke about how he was going to make a statement to prove that his return was more important than Daniel Bryan's.
Wishful thinking from the big guy there, but it's the thought that counts.
Later it was revealed that Bryan had been attacked by "someone" (probably Cass) backstage, and a match has now been set up between the two men at Backlash on May 6.
It would not surprise me at all if it turns out Miz and Cass are in this together, and that a Miz distraction gives Cass the win at Backlash.
It's not exactly the world's most exciting feud, but if this leads to a blood feud match between Bryan and Miz then I will complain no more.
All my fears about Asuka seem to be coming to fruition. Her streak is over and now she's just another face on the roster.
This was typified by her match last night, where she tagged with Becky Lynch to face the IIconics. Peyton Royce and Billie Kay picked up the victory with a rope assisted roll-up.
Although Asuka got a fair amount of offense in, the loss didn't feel particularly significant, which is incredible given that up until WrestleMania 34, she was the unbeaten, unstoppable force.
To be incredibly optimistic, you could argue they're making her lose will be to give her reason to turn heel. I know that's wishful thinking but that's all part of being a wrestling fan.
And to carry on the 'this is not how to end a streak' tradition, The Bludgeon Brothers – or, Rowan at least – suffered his first loss since the team was formed; and it was all down to a distraction from a glowing dancer.
Naomi, who is married to Jimmy Uso in real life, distracted Rowan and Harper, who were clearly distracted by the sight of a woman, given that they are big hairy men.
I very rarely get vocal when I watch wrestling, but when this all happened, I actually shouted: "What the hell was that all about?" – I know, please excuse my potty mouth.
I'm assuming it will be Naomi vs. Harper next week, with Naomi picking up the win after Jimmy Uso starts rapping on the ramp.
SAnitY and Andrade 'Cien' Almas w/ Zelina Vega both had video packages advertising that they're 'coming soon' to Tuesday nights. Although I'd rather just see them in the ring, it's nice that they seem to be being treated like a big deal by WWE.
Both Almas and Vega and SAnitY will be wonderful additions to the roster, so their debuts cannot come soon enough.
Shelton Benjamin defeated Randy Orton after the 'Viper' was distracted by a La Luchadora cosplaying Sunil Singh, who had been sent by Jinder Mahal to give Jeff Hardy a weak chop block – crazy.
Here's hoping Jeff retains on Friday, because we just don't need that kind of brutality in WWE. Chop blocks are on a par with barbed wire baseball bats if you ask me.
Why does WWE still insist on having in-ring contract signings? You'd have thought that after 25 years of people being thrown into, or buried under tables would have put them off the idea.
Carmella – who I am beginning to love as champion – made the crowd sit through a video package of her 'greatest' moments, and was halfway through making us watch it again when out came Charlotte Flair in full Jon Snow cosplay.
One overturned table later and Charlotte stood tall. I actually want Carmella to retain at Backlash, just because it will give her the heat a heel champion needs.
The main event was an advert, but also there were a few minutes of in-ring action in there too.
AJ Styles reunited with his old club friends, Luke Gallows and Karl Anderson, to take on Shinsuke Nakamura and Rusev Day. It was a perfectly acceptable match, but it all kicked off at the end.
Nakamura pinned Gallows after a Kinshasa to the back of the head, at which point AJ entered the ring in an attempt to beat down on his Japanese nemesis.
You'd have thought AJ would have started wearing some kind of protection after the first four low blows, but apparently not. BAM, right in the plums.
Some great acting from Karl Anderson then followed. He took a bullet – well, a knee – for AJ, who was still down from the low blow and was then hit win a follow-up Kinshasa by a merciless Nakamura in front of a helpless Styles.
I am loving this feud, and if they gave it a bit more TV time instead of making us watch adverts for 75% of the match, then I think it would have a lot more people interested.
So, a pretty uninspiring show, but that was always going to be the case. Expect Styles to arrive in Jeddah with a steel cage around his crotch, because you can only fool a man so many times.
What did you think of the show? Let us know in the comments below or on Twitter here.