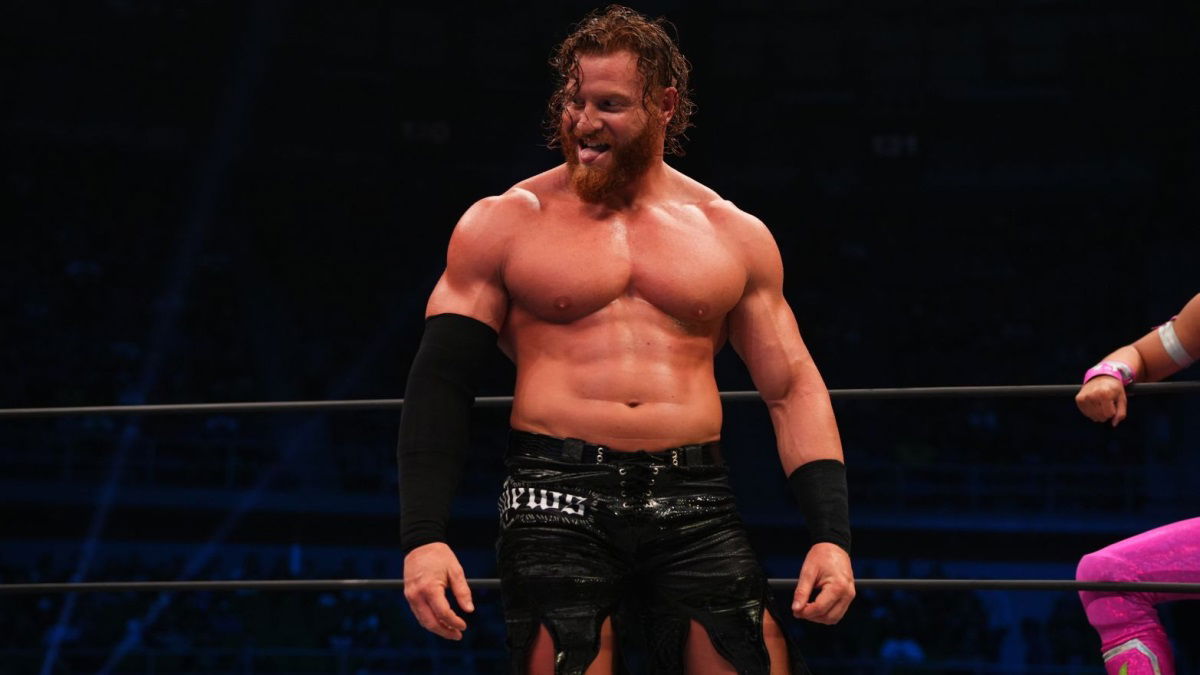 Ring announcer Dasha González has opened up about her "Buddy Murphy" mix-up on the first episode of AEW Collision.
Gonzalez has had a variety of roles in AEW, as a backstage interviewer, Spanish commentator, and ring announcer.
A familiar voice on AEW Collision, González reflected on the mix up during a virtual signing for Highspots Wrestling Network, saying:
"Oh, the first day of (AEW) Collison (was my worst mix up) of course. When I accidentally called Buddy (Matthews) by his old name.
"That was by far – but I mean, in hindsight, what a lot of people don't remember is that for five years, I announced him by that name, from NXT all the way through main roster."
Speaking about the mix up in more detail and her time as Dasha Fuentes in WWE, González went on to recall:
"It was honestly a horrible, fraudulent slip that occurred. I of course apologized to him and I mean, we're cool. It happens.
"People call me 'Fuentes' all the time. I'm not Fuentes so… Do I get mad? No. I mean, it's just an accident and it's a part of your history
"It happens and it's not like you do it on purpose and you're not trying to — it's just for such a long time — a lot of people don't realize that I've been ring announcing for coming up on nine years now and even though you didn't see me on WWE TV, I was still ring announcing the live events so we would have live events Friday, Saturday, Sunday, TV Monday but I was a backstage interviewer for main roster.
"So, it's like, in NXT, I was ring announcer in NXT for a year-and-a-half, maybe almost two years, I lost count, you know? So it's just like, been doing it for a long time.
"Sometimes your brain switches to autopilot mode and woop, it happens. You acknowledge the mistake because I'm not saying it didn't happen. I will own up to my mistakes, I apologize to the person.
"If they're cool with it, then that to me is the person that matters the most, you know? At the end of the day."
González signed with WWE in 2014 initially as a wrestler before switching to a backstage interviewer role in 2015 and remained with the company until her release in April 2019.
She actually wrestled a match in AEW in July 2020 as part of the women's tag team tournament at the time, teaming with Rachael Ellering in a loss to Diamnate and Ivelisse.
Transcript from POST Wrestling.
Think you know the most about wrestling? Join our Wrestle League predictions competition for free, and be in with the chance of winning $250 of Amazon vouchers. Make sure you subscribe to email notifications to make sure you never miss a show.