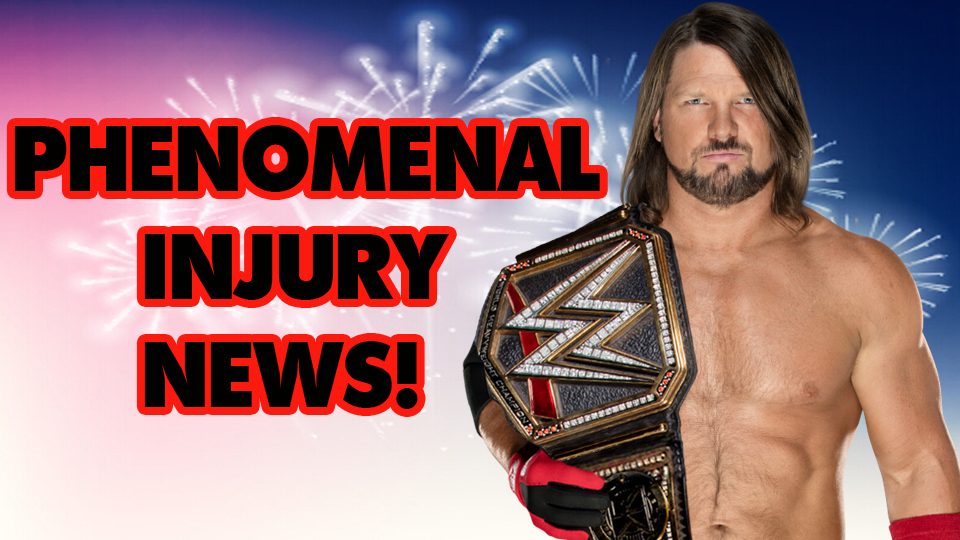 With just over two weeks left until WrestleMania 34, we can finally breathe a sigh of relief because WWE and the Wrestling Observer Newsletter are reporting that WWE Champion AJ Styles has been cleared for action. He will resume house show duty this weekend.
It was previously thought that Styles suffered a serious injury at the Madison Square Garden live event, following an attack by Kevin Owens and Sami Zayn. The next evening, WWE pulled their champion from a live event in Odessa, Texas, fueling the speculation that the grievance was more serious than originally believed.
With many fretting over whether the advertised WWE Championship match between Styles and Shinsuke Nakamura would take place at WrestleMania 34, the 'Phenomenal One' eased our fears by stating categorically that he would turn up on April 8, working through whatever ailed him at the time.
Recent tests, however, showed the injury wasn't serious after all and arguably the greatest wrestler in the world today will be fine and dandy to defend his strap on wrestling's grandest stage.
Rushing him back into action does seem a little questionable; however, as if there's still the slightest remnant of damage, the company would have been well advised to keep him from physical activity until WrestleMania night. Hey, it's better to be safe than sorry.