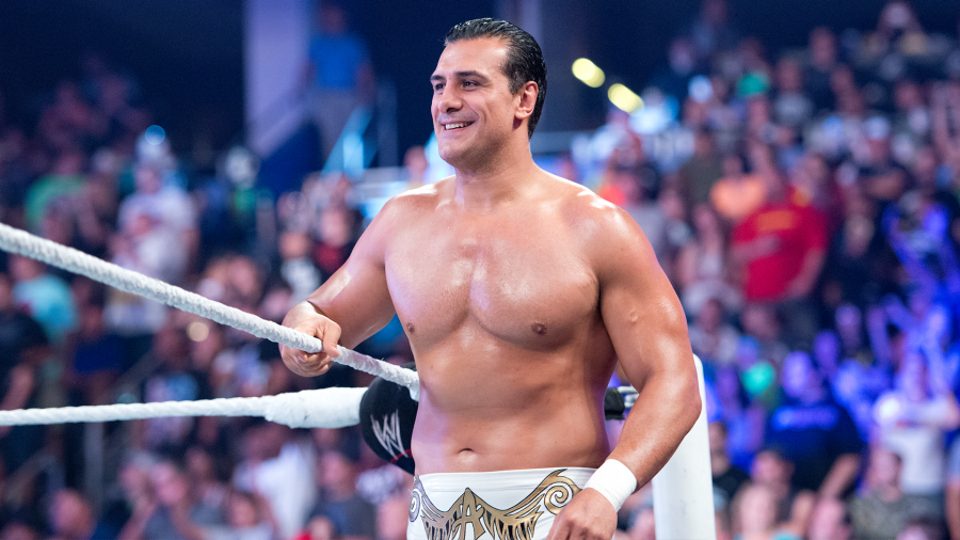 Two-time WWE Champion was recently interviewed by Contralona TV, covering a number of topics regarding his past tenures in WWE.
Perhaps most notably from the interview, Alberto discussed whether or not he will return to WWE before retiring:
"Returning to WWE before retiring is not a question of whether they want to or I want to return. Neither I hope nor want to return nor do they expect me to return or want me to return. But the two of us have had approaches, especially to make the peace, which opens the door to the fact that before I hang up my boots I can have some last matches in WWE. I clarify it: neither they beg me, nor I beg them. It's just that the door is open for a future."
He also stated that his favorite moment in WWE was winning the Royal Rumble match in 2011:
"There were many great moments in WWE, but the most special was to win the Royal Rumble of 40 wrestlers. I swore that they were going to do another Royal Rumble to take away that privilege from me, with 41 wrestlers, but they have not."
Let's not tell Del Rio the Greatest Royal Rumble was a thing, eh.
The 'Pride of Mexico' touched on apologizing to Triple H regarding controversial comments he made about him, and his overall relationship with WWE as a result:
"Now everything is normal with them, I apologized and shook hands, even with Mr. Levesque, with whom I do not agree on many things, especially how things ended and how they were done [when he was fired in 2014], but I should never have crossed the line and disrespect him. A man can only be called a man by admitting his mistakes. I lived a very difficult stage in my life: one year and two months in which I had to win the most difficult battle of my life that was against myself."
Alberto had high praise for former WWE colleagues, especially John Cena, calling him "one of the best wrestlers in the universe":
"I learned from many people, I became a better wrestler thanks to my matches with Edge, with Christian, with Rey Mysterio, with John Cena, who even though you the fans want to criticize him: John Cena is one of the best wrestlers of the universe. Wrestlers! Yes, I said it well and I repeat it: wrestlers.

"John Cena is the master of that, of being able to go out into the ring and wrestle with quality for 45 minutes against someone you have never seen him in your life, I learned that from many wrestlers, but especially from all the matches I had with John Cena and all that time I spent outside the arenas listening to him and learning from him. I swear, there is no one better listening to the fans and knowing what they wants and how to make them cheer than John Cena."
Thanks to William Beltron of SuperLuchas for the transcription.
Check out the full interview below (in Spanish):