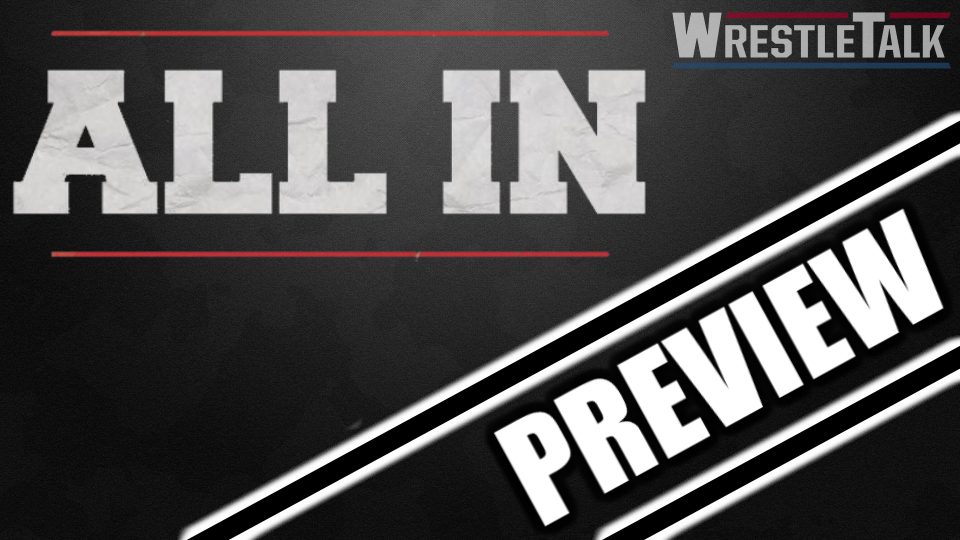 What started as an exchange of tweets between Cody Rhodes and Dave Meltzer nearly a year and a half ago has turned into the biggest independent wrestling show of the century.
Meltzer, responding to a fan's question, said that he didn't believe Ring of Honor could sell out a 10,000 seat building. Cody took to Twitter to let Dave know that if he and the Young Bucks were on the card with three months to promote it, he thought it could be done.
In that moment, the event was set in motion. While ALL IN is not a Ring of Honor show, and Cody and the Young Bucks have had longer than three months for promotion, the show accomplished its goal by selling 10,451 tickets in under a half hour. The show was promoted around the idea that it would be something special. First time matches were put together. It was a perfect storm that was headed by wrestling's hottest faction.
On January 10, the Bullet Club members announced the name and date of their show. ALL IN would take place on September 1 at the Sears Centre Arena just outside of Chicago. The stage was set, and the announcements kept coming. Wrestlers were scheduled and before even one match had been announced, the roster looked like an all-star cast. The biggest stars from Japan, Mexico, and the United States would all be set to participate and when matches began to be revealed the card began to truly look special.