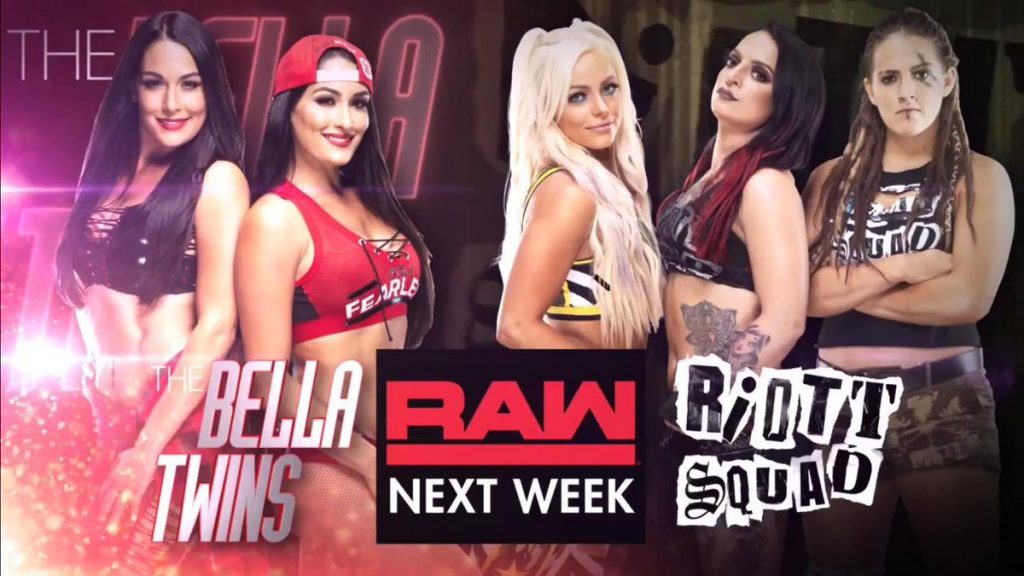 For the first time since Royal Rumble, the Bellas Twins will both return to the same ring when they compete on Raw next week against two members of the Riott Squad.
Their return marks the beginning of WWE's push towards all-female show Evolution, which the Bellas are expected to be a major part of, with much talk that Nikki will face off with Raw Women's Champion Ronda Rousey at the event.
The Bellas actually wrestled on Sunday evening's house show in New York and have made several appearances recently to reintroduce them to the audience. They were sat in the crowd at SummerSlam and celebrated Ronda Rousey's title win after she defeated Alexa Bliss.
Brie was also on SmackDown in a key angle with husband Daniel Bryan, attacking The Miz and setting up a mixed tag bout at Hell In A Cell. Based on that one might have expected the Bellas' return to take place on SmackDown Live, but alas not. Clearly the normal rules don't apply when it comes to the Bellas.
Related Content