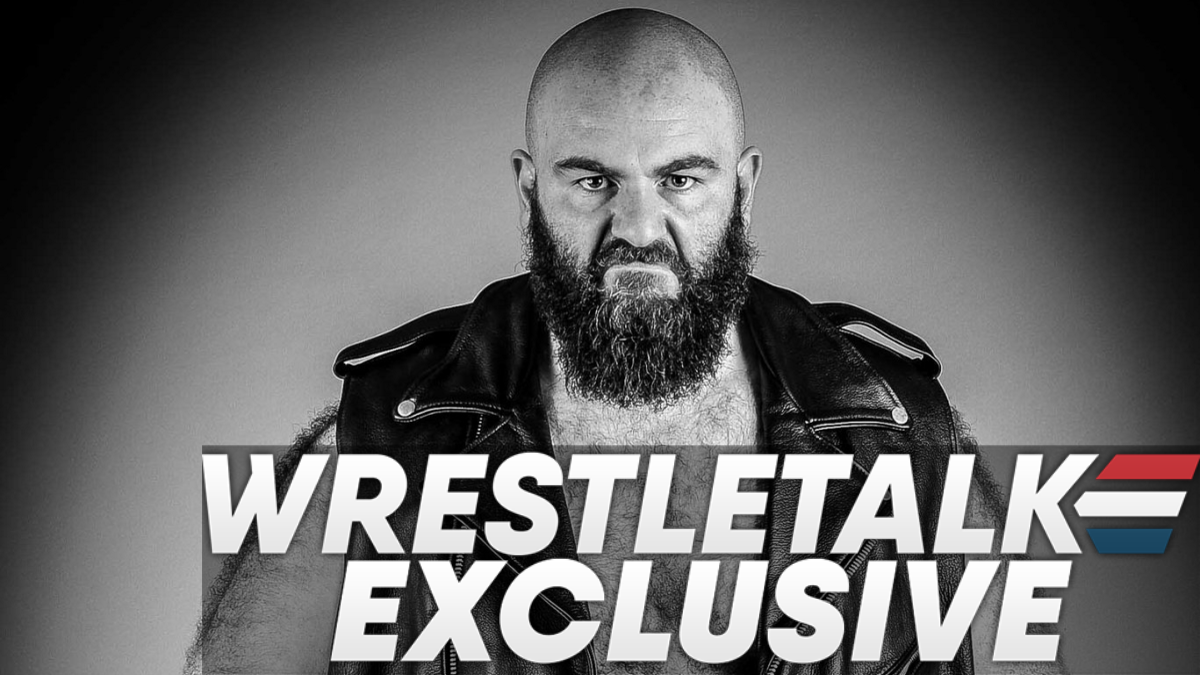 Ahead of PROGRESS Chapters 132 & 133, Big Damo (fka Killian Dain) spoke exclusively with Sanchez Taylor for WrestleTalk.com about his potential plans for the PROGRESS Atlas Championship, for if he wins the Atlas Tournament.
During Sunday's (April 17) 'Chapter 132: By the Beard of Zeus!' show, Damo will compete in the first round of the PROGRESS Atlas Tournament. The tournament will conclude the next night at 'Chapter 133: Stop Motion Skeleton Battle', and the winner will be crowned the new Atlas Champion.
While Damo wants to elevate British wrestling as a whole, the former WWE star has revealed why he's particularly interested in conquering PROGRESS Wrestling:
"With the likes of PROGRESS, ICW and RevPro, I want to try to help grow those companies again. I remember what it felt like 6-7 yr ago on that rise, the British wrestling renaissance was just booming.

"I also remember the complete opposite of that when I was starting out, and we were struggling to get people into buildings.

"Now suddenly people are desperate to come and see us, liking what we're doing, so I want to do my very best to help grow all of these companies, OTT in Ireland as well.

"With PROGRESS especially, it's always been the place where I never quite got out of first gear, I never quite got that important victory, so I want to rectify that this weekend."
With the nature of the bracket, if Damo was to make it to the final, he would find himself standing across the ring from either JONAH, Rickey Shane Page, or Joe Hendry. Discussing his history with each of these competitors, Damo noted:
"It's going to be exciting. On the other side of the bracket there's Rickey Shane Page vs Joe Hendry. Joe Hendry is a guy who I trained right from the beginning of his career.

"Rickey Shane Page used to be this ultra-violent crazy wrestler, who has now he's shown he can do a bit of everything, so either of them would be great matchup, but for either of them to (make it to the finals) they'd have to defeat JONAH.

"JONAH and I have a very storied rivalry, in NXT on the 'coconut' shows as we called them, and also on television. JONAH is an incredible talent. I got to see him recently in New Japan, and I'm hoping to get in there with him at some point.

"Quick shoutout to Schaff, who JONAH defeated in Defy (in their first round match), who's an incredible wrestler over in America. He's really finding his feet, I'm sure he'll make his way over to PROGRESS very soon. I got to spend some time with him when i was up in Seattle for Defy and he's super talented.

"I think he's someone who's just scratching the surface of his own ability, I think he was in the US Navy, and now he's wrestling all across America. He's something special."
Damo has revealed that he plans to win the tournament and defend the Atlas Title across the globe. Prepared to take on all challengers, Damo stated:
"I want to make sure that I win the Atlas Championship first and foremost, and then I'm open to all comers. I'll take that belt all across the globe, turn it into the World Atlas Championship, thats what I'm thinking for that."
There is a possibility that Damo will meet his former SAnitY stablemate, Axel Tischer (fka Alexander Wolfe) in the second round of the tournament. Damo has opened up about his relationship with Tischer, which you can read more about right here.
If you use these exclusive quotes, or any portion of them, please credit WrestleTalk.com and link to this page.
To make sure you stay updated with all the latest wrestling news, add WrestleTalk.com to your Google Discover feed and follow us on Twitter!