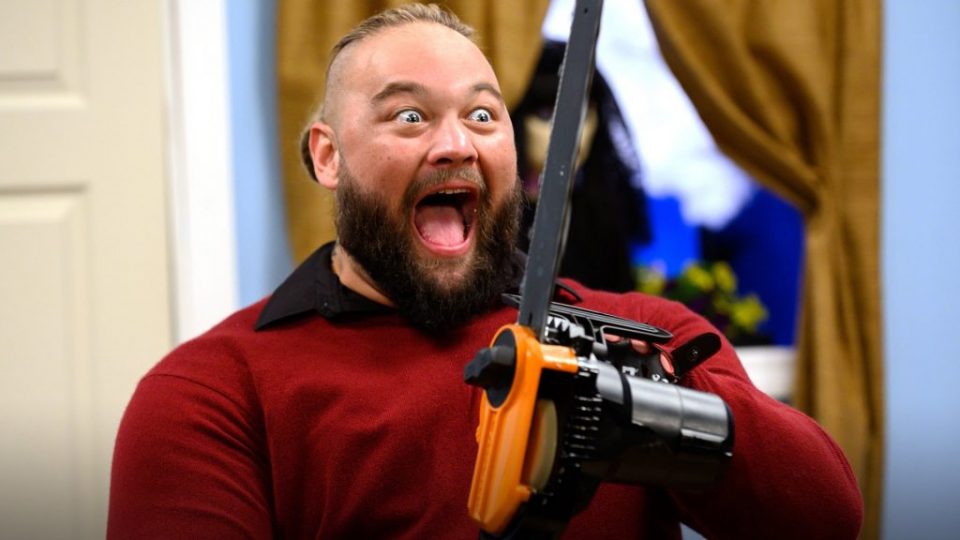 Last night, the Kansas City (which apparently isn't in Kansas) Chiefs defeated the San Francisco 49ers to win Super LIV (54), and it appears that the end of the American Football season has given WWE Universal Champion Bray Wyatt an idea.
Wyatt, a lifelong fan of the Las Vegas Raiders, has suggested a very interesting idea if his team makes it to next year's Super Bowl.
Wyatt took to Twitter to challenge WWE Hall of Famer and wrestling legend Sting to a "chainsaw death match" during the Super Bowl half-time next year.
If my beloved @Raiders make The Super Bowl next year I'll fight Sting at halftime in a chainsaw death match. As long as he's available.

And I put that on Jon Gruden!

I hope you're happy AB

— Bray Wyatt (@WWEBrayWyatt) February 3, 2020
Now I don't know all that much about American Football, but looking at this season's stats, the Raiders came third in the AFC West and didn't qualify for the play-offs, so they'll have to make a big improvement next year if we want to see the match.
This is of course all dependent on Sting wanting to come out of retirement to be chainsawed by a man in a mask, which I'm sure he's well up for.