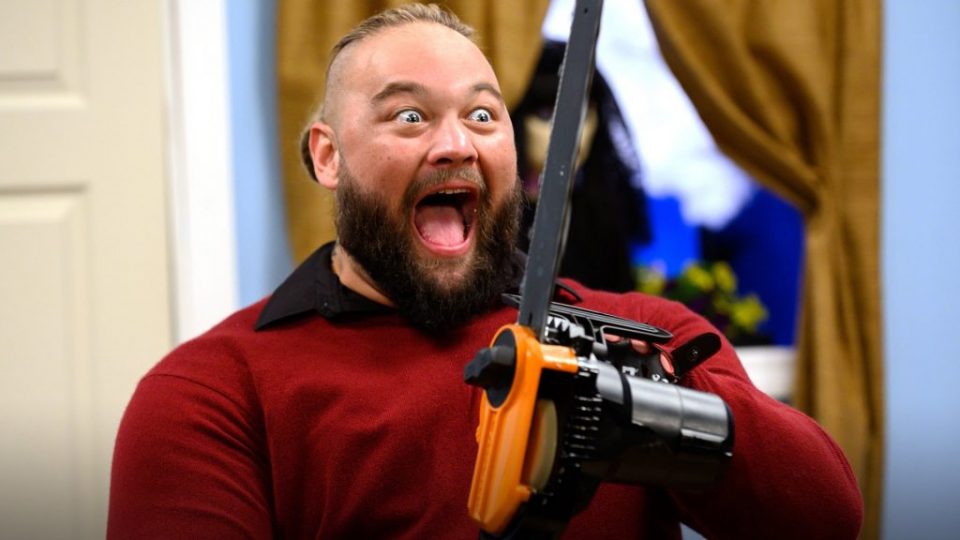 WWE has dragged out the TV return of Bray Wyatt since WrestleMania but it seems the wait for his comeback is almost over.
According to Dave Meltzer on Wrestling Observer Radio, Wyatt has been backstage at television for several weeks running and is expected to make his comeback "any day now".
It is believed that Wyatt has been kept off television in recent weeks so that WWE can get the Extreme Rules PPV out of the way before introducing him.
There is no destination confirmed for Wyatt as of yet, so he could still end up on Paul Heyman's Raw or Eric Bischoff's SmackDown.
Wyatt's return has been hotly anticipated since his popular weekly Firefly Funhouse segments ended.
Since then many of the puppets from the show have appeared in hidden cameos on Raw and SmackDown but have not been mentioned by the announcers or interacted with by anyone else.
I kind of love that @KingRicochet was so captivating last night, that virtually no one saw Huskus the Pig lurking in the background. #RAW #thethingsyoumiss #bless pic.twitter.com/dM8B1RAUio

— Lindsey Ward (@LinsWard) July 9, 2019
Last night on Raw, Huskus the Pig was seen hanging around during a buffer segment featuring Ricochet but that was the only character to appear.
Previously, Abby the Witch, Ramblin' Rabbit and Mercy the Buzzard have all turned up in segments with oblivious members of the WWE roster.