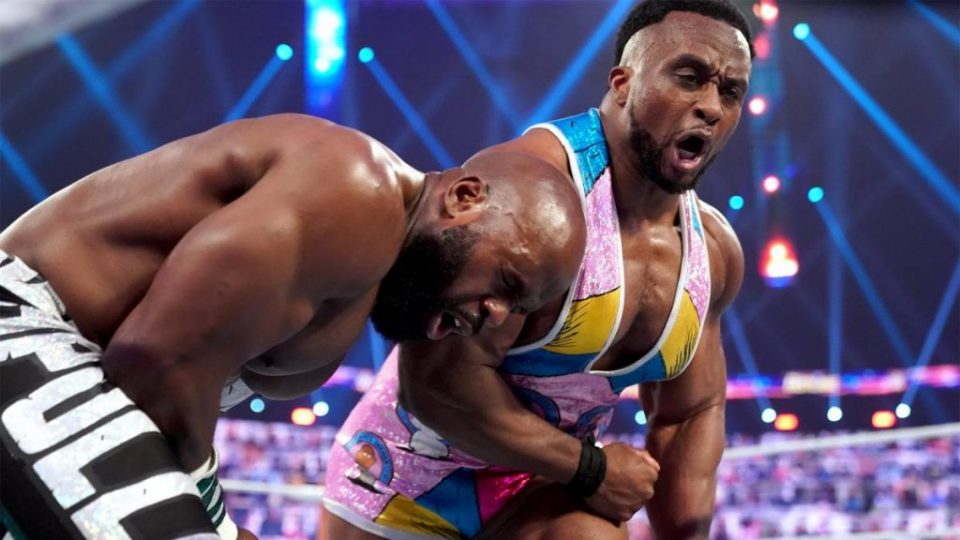 The rules for the WrestleMania 37 Nigerian Drum Fight between Big E and Apollo Crews have been clarified in a new report.
Big E and Apollo Crews are set to clash once again at WrestleMania 37. A new report has discussed this Intercontinental Championship match, outlining the rules of a "Nigerian Drum Fight".
As per the latest edition of the Wrestling Observer Newsletter, this bout will essentially be a no disqualifications match. The general idea of the match is reportedly that the strikes will be so loud, it will sound like a drum.
Here is the full quote:
"The rules were explained as being an anything goes match. The idea is you are supposed to beat the other guy with punches and kicks so loud it sounds like a drum"
During last week's SmackDown, Apollo Crews described the stipulation as having "no rules, no limitations". With fans being welcomed into a WWE arena for the first time in a year tomorrow and Sunday, it seems like the "drums" will have to compete with the loud returning crowd.
Elsewhere, A Hall of Famer has revealed that he's scheduled to commentate at WrestleMania 37. You can read about that here.
What are your thoughts on the above story? Let us know in the comments on Twitter or Facebook.