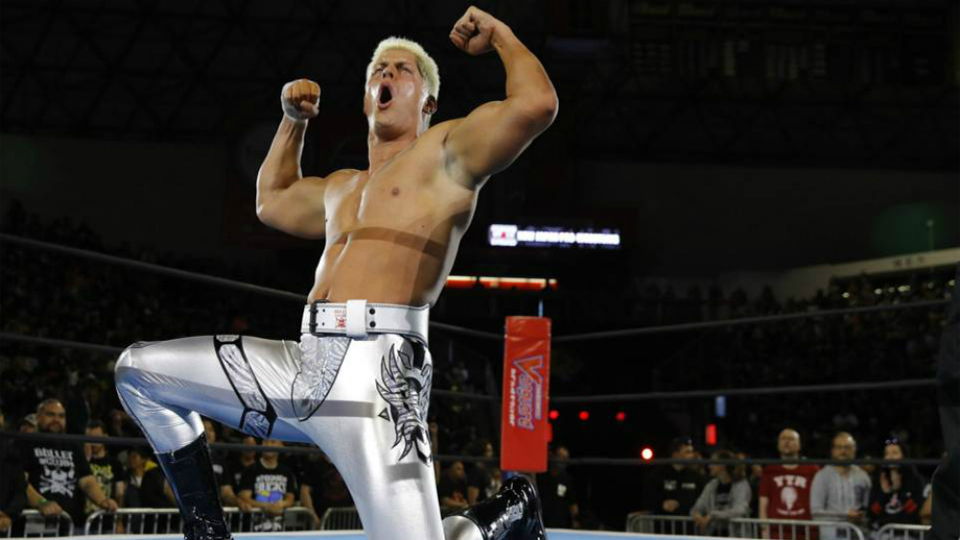 Chris Jericho and PAC are just two of the former WWE stars that have opted to sign with All Elite Wrestling. Even AEW's Executive Vice President, Cody Rhodes, was on WWE's books for many years.
Speaking on The Ross Report, Cody was asked what percentage of wrestlers on the eventual AEW roster will have once worked for Vince McMahon:
"I've jokingly said it's currently at about 5% — Chris Jericho, Jim Ross, Cody Rhodes. A few others, maybe. It's not the same. Having that equity with WWE is wonderful but you've got to be able to cut it and meet the standards that people have for their actual bell-to-bell contest. That number might increase. There being the opportunity to exist for the boys and girls to make more money, here or there. Just to have options. If they can play, they're gonna play. But right now, the recruitment is more about 'freshmen.' I want to build a new class of guys. I don't them to feel like they were set up and that was it. I want them to feel like they were set up to win and succeed. Right now, it's a lot of faces you've never seen and people you'll be surprised when you do see them."
It is clear that Cody doesn't want AEW to be seen as simply the place for people who are not utilised by WWE to go. He wants to establish new youngers stars like MJF and Jungle Boy. However, Luke Harper asked for his WWE release this week, and many people think he will end up in AEW. The same is said for Tye Dillinger and Dean Ambrose, with the latter competing in his final WWE match this coming Sunday night.
It is all well and good for AEW management to want to establish new stars, but it has been reported that their TV deal will depend on the strength of their roster. This means that they might have to sign a handful of ex-WWE stars with name recognition to secure a great TV deal.
Thanks to Fightful for the transcription.
Issue 9 of WrestleTalk Magazine is available NOW worldwide. Order your print or digital copy or subscribe to the next six issues at this link