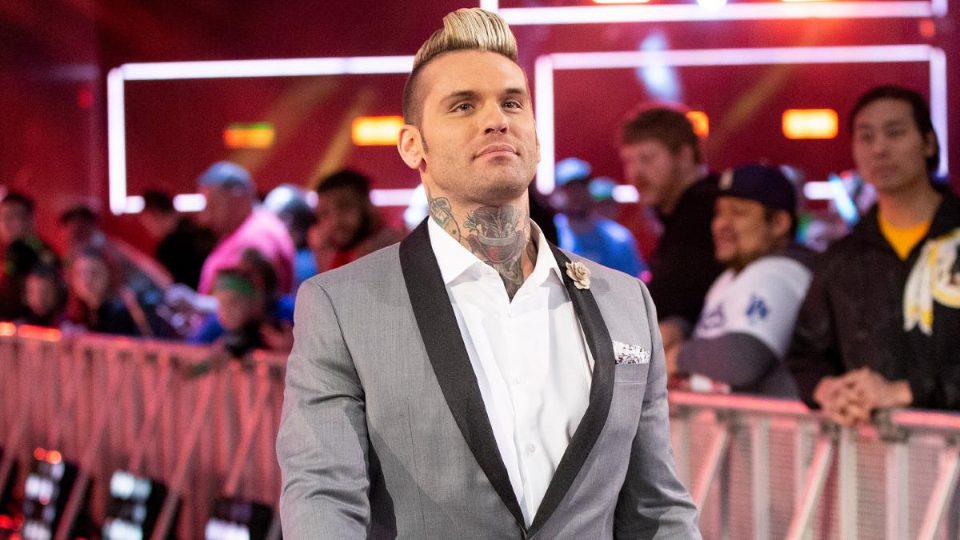 You okay, Corey? Former WWE Raw and current SmackDown commentator Corey Graves took to Twitter during last night's episode of Raw to make some very interesting comments which have left a lot of people a bit baffled.
At one point he tweeted:
Wow. F*** this. Fire me. I'm already fired.

— Corey Graves (@WWEGraves) January 14, 2020
This is seemingly in reference to a famous Ric Flair promo from his days in WCW, but why Corey would decide to echo Flair's words, no-one seems to know. Unfortunately a lot of the comments on the tweet are along the lines of "no-one would care", which might not have been the intended outcome.
He then tweeted during the Bobby Lashley vs. Rusev match later in the show, once again showing some serious negativity towards the company he works for.
No one cares.#RAW #AfterTheBell

— Corey Graves (@WWEGraves) January 14, 2020
Unsurprisingly this tweet was more warmly received by fans, who appeared to agree that no-one cares about the aforementioned feud anymore.
Graves hasn't tweeted since or replied to any other tweets, but it could just be that he's being edgy so that more people listen in to his "After the Bell" podcast on the WWE Network.