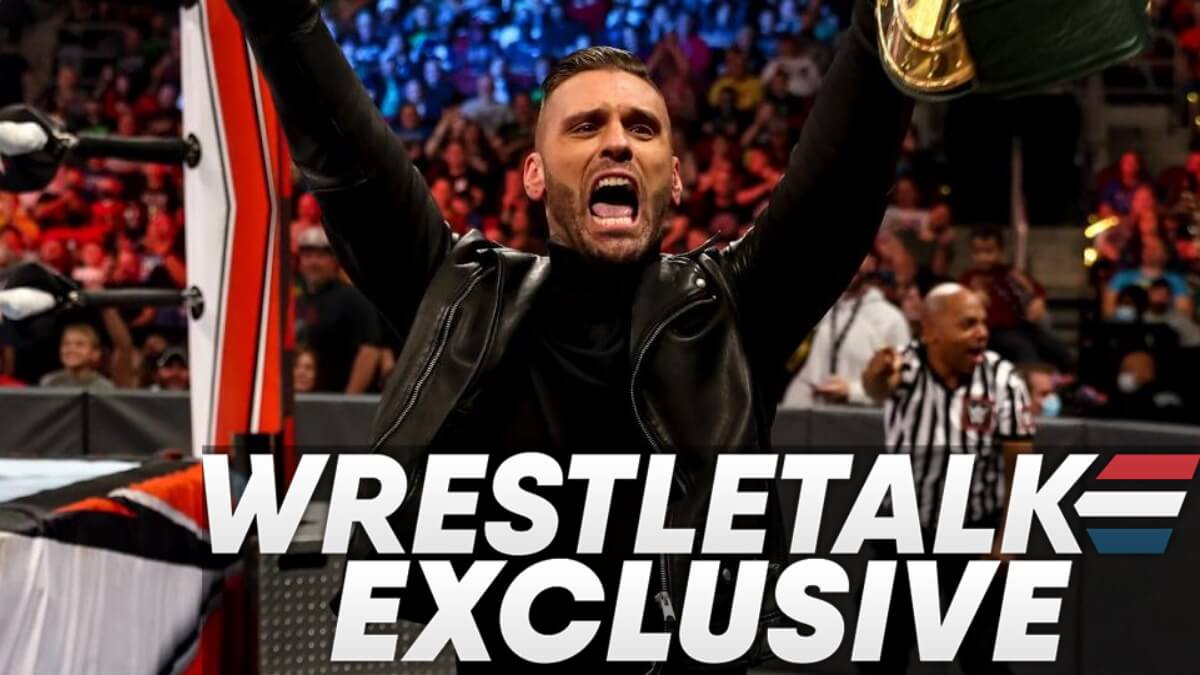 WWE Raw announcer Corey Graves has addressed working with different commentary partners and being yelled at by Vince McMahon.
TalkSPORT's Alex McCarthy caught up with Corey recently for WrestleTalk, where he revealed the difference between working with Michael Cole and Jimmy Smith as well as hearing from WWE Chairman Vince McMahon in his ear.
He said:
"It's been a challenge, but it's been exciting. I just went all in on this and said I wasn't going to fail on this second lease on life, I was going to figure it out. When I first started in NXT, all I could really do was really emulate my favourites which were Bobby Heenan and Jesse Ventura. Ventura, as much love as he gets it isn't enough. My childhood, that's what I remember, and I remember my dad laughing hysterically at Heenan and Ventura. I think subconsciously that's probably why I'm wired how I am.

"I've had different partners, and with each one it takes time to develop chemistry. No two partners are exactly the same. The way I call a show with Jimmy is very different to with Cole. I filled in on SmackDown for Pat McAfee a few weeks ago and slipped right back into it with Cole. After the show we were talking and he said there's a few times you slipped into play by play, and I said you're right, but I've been so used to it with helping Jimmy come along and covering when he hasn't quite gotten fully comfortable yet. No two nights are the same and it's always a learning experience.

"I've been pretty fortunate to have not heard the voice of the great and powerful (Vince McMahon) in a negative manner too often, not to say it's never happened. I learned to do commentary the way the boss likes commentary done, so as long as I stay on that path it's fine. It's when I stray that I get yelled at, every once in a while.

If you use these exclusive quotes, or any portion of them, please credit WrestleTalk.com and link to this page.
Corey Graves also spoke about the controversy concerning his commentary on Dana Brooke being seen as a burial.
You can also find more stories from the interview with Graves on our Exclusives page.
To make sure you stay updated with all the latest wrestling news, add WrestleTalk.com to your Google Discover feed and follow us on Twitter!