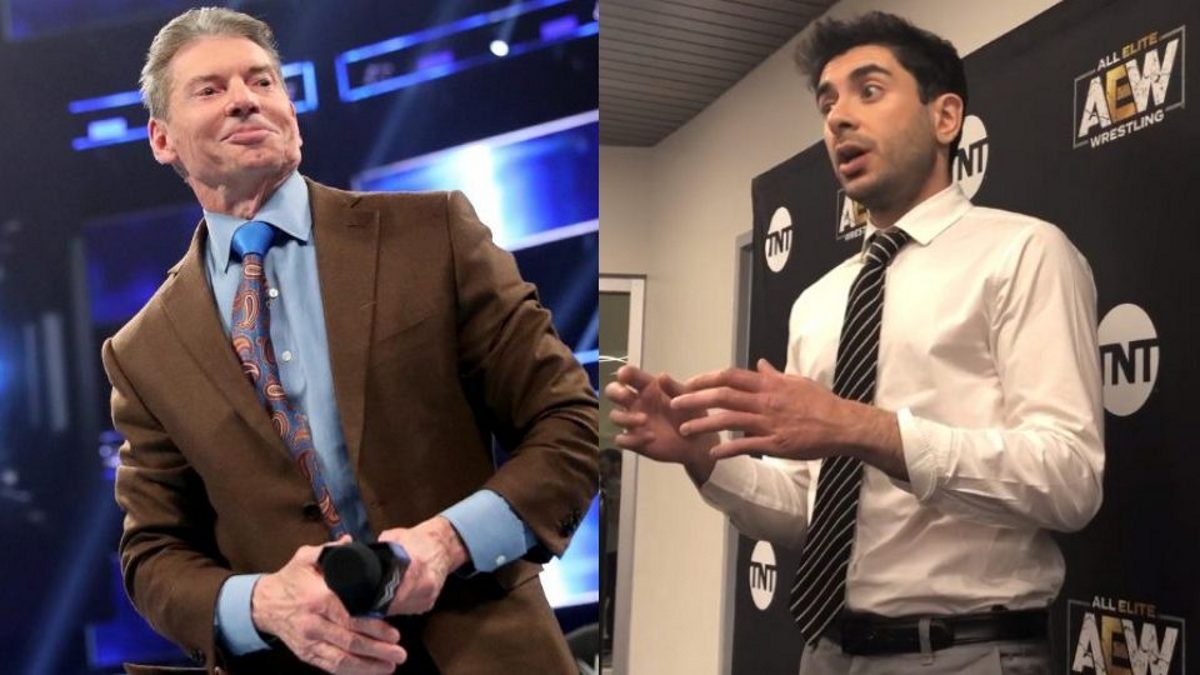 The recent Vince McMahon allegations have led to the resurfacing of speculation regarding McMahon potentially selling WWE.
It has been alleged that Vince came to an agreement to pay a "hush pact" of $3 million to an ex-employee he's believed to have had an affair with which bars her from talking about their relationship.
You can read all the details and the full story at this link.
Of course the most intriguing and fun question to speculate about regarding a sale is who would be the buyer? Dave Meltzer discussed some possibilities during Wrestling Observer Radio today, saying that AEW President and CEO Tony Khan could be a leading candidate to spearhead something.
AEW is technically owned by Tony Khan's father Shahid Khan, so theoretically it would probably be the same scenario for WWE if it was to happen.
Meltzer also said that the smart buyer would be NBC Universal because they already pay so much for the TV rights that outright buying the company may be a better option. He said:
"The idea of would Vince want to sell – there has been talk there for six years of Vince wanting to sell, just getting the right price, and nobody's offered that right price.

"The value of WWE and big business has escalated greatly in the last six years, and it would take… the company stock value alone right now is $5 billion, and you would have to get more than that.

"There's a million different scenarios out there from Nick Khan and Dwayne Johnson and somebody spearheading something. Look, it's all possible, especially when you talk about a sale.

"And even, the Khans, could Tony Khan spearhead something? He couldn't do it tomorrow, but could he potentially spearhead something, work with a lot of people with a lot of money, and be the one to do this? And then you would know who would be in charge obviously. I don't know that there's gonna be anything to that, but if you're going to place a bet on people, he's someone who would have interest, he's someone who would certainly have the connections to potentially come up with that kind of money if they were looking to sell.

"The smart people to buy this is NBC Universal, because they're the ones who are spending $465 million a year on this thing. If they were to spend $5 billion, considering how much that these rates are probably gonna escalate over the years, use the math and say they'd make it up in 11 years – it's probably a lot less than 11 years. Probably closer to eight. (Based on) the type of spending they would do annually, especially considering they would probably get a huge increase on the next deal. And also the ability to get back SmackDown to NBC Universal."

If you use this transcription please credit WrestleTalk.com and link to this page.
It's important to mention that there's been no additional reports or anything suggesting that WWE is looking to sell off the back of the McMahon news, it's just a topic that's come back up in discussion.
We will continue to provide more details on this story as they emerge. You can find all further updates at this link.
To make sure you stay updated with all the latest wrestling news, add WrestleTalk.com to your Google Discover feed and follow us on Twitter!