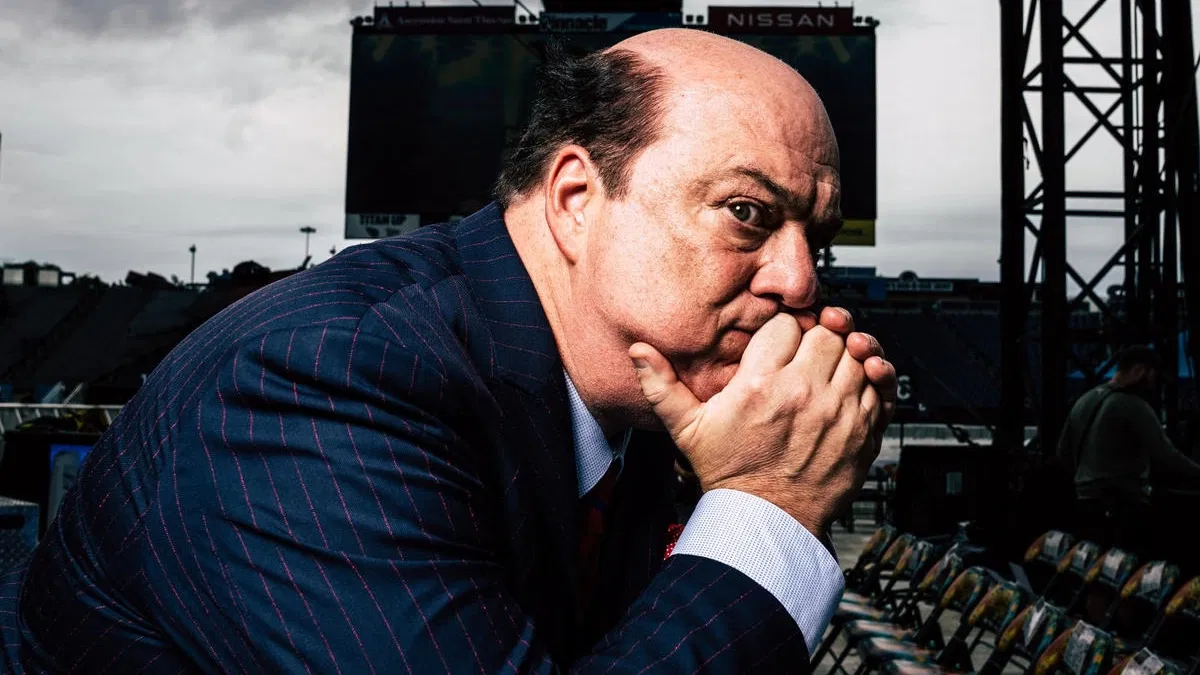 Brian Gewirtz worked as WWE's lead creative writer for many years in the 2000's following his arrival in the company back in 1998.
During that time, Paul Heyman came into WWE following the ECW closure, working as announcer for the company, most notably at WrestleMania X-Seven, and the famous main event between The Rock and Steve Austin.
Gewirtz spoke about a funny moment during an AdFreeShows Exclusive, where he was once confused to be Paul Heyman's son in a suit store prior to the show.
He said:
"This was like WrestleMania 17, and Paul Heyman was doing commentary in Houston for WrestleMania, and he wanted to get his Tuxedo and some Chick-fil-A. So he kind of said, 'You're coming with me.' We went to the suit store, and Paul was trying out his Tuxedo or whatever, and this salesperson said, 'Your dad is really going to like this Tuxedo' [laughs]. And I'm like, 'Paul is eight years older than me.' I don't think he is going to necessarily like the dad reference. But you know, Paul looked older than he was, and I looked younger than I was. So I guess it was bound to happen."
Gewirtz moved to a consultant role in 2012, before he officially departed WWE back in 2015.
Heyman still appears frequently on WWE television as the special council for the Undisputed WWE Universal Champion Roman Reigns, who is set to face off with Drew McIntyre at Clash at the Castle.
Gewirtz recently spoke about CM Punk's famous Pipebomb promo, and how much of it was scripted.
transcription via SportsKeeda
If you're in the UK but didn't manage to get tickets to Clash at the Castle on September 3, WrestleTalk is hosting a watch party at The Joiner on Worship in Shoreditch, London, and we'd love for you to join us! Click here for more details.