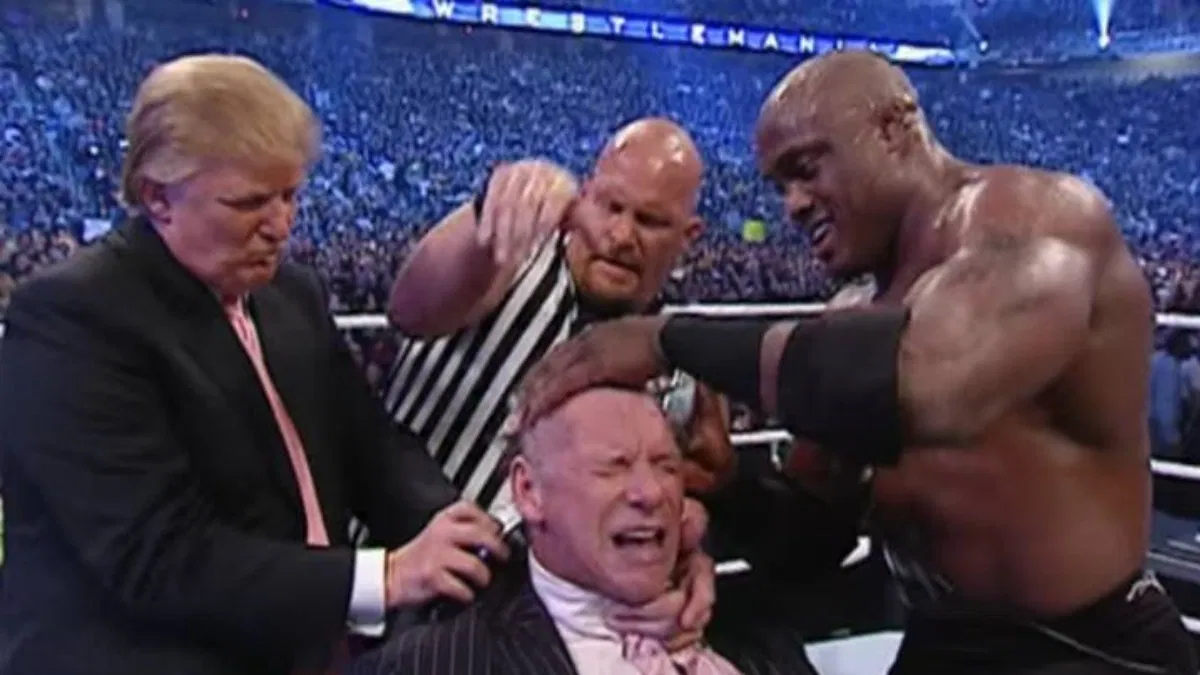 Back in 2007, WWE brought in Donald Trump for a huge program at WrestleMania 23 against Vince McMahon, which would see each billionaire choose a representative, with the losing wrestler's billionaire being shaved bald.
The match saw ECW Champion Bobby Lashley representing Donald Trump and Intercontinental Champion Umaga representing Vince McMahon, with 'Stone Cold' Steve Austin serving as the guest referee for the match.
In a Wall Street Journal article detailing the $5 million payments that McMahon paid to Trump's charity, they detailed Trump's appearance at WrestleMania 23, and the hilarious clause he had installed into his contract for the show.
While no fan watching honestly believed that Trump would be shaved bald on the show, he wanted to make it very clear to the company that he would not be losing his hair.
The article states:
"In the "Battle of the Billionaires" in 2007, Mr. McMahon and Mr. Trump fought a proxy match, each represented by a professional wrestler, with the winner getting to shave the loser's head. Mr. Trump's wrestler won.

A person who reviewed Mr. Trump's contract for the WrestleMania appearance said that Mr. Trump directed Mr. McMahon to send a $4 million appearance fee to Mr. Trump's charity.

Mr. Trump had his associates review the contract to ensure that under no circumstances would Mr. McMahon be allowed to shave his head, even if Mr. Trump's wrestler dropped dead in the ring, this person said."
The match ended up doing big business for WWE, with WrestleMania 23 securing what was, at the time, the highest buy-rate in WrestleMania history. It was later overtaken by WrestleMania 28 and the once in a lifetime clash between The Rock and John Cena.
If you're in the UK but didn't manage to get tickets to Clash at the Castle on September 3, WrestleTalk is hosting a watch party at The Joiner on Worship in Shoreditch, London, and we'd love for you to join us! Click here for more details.