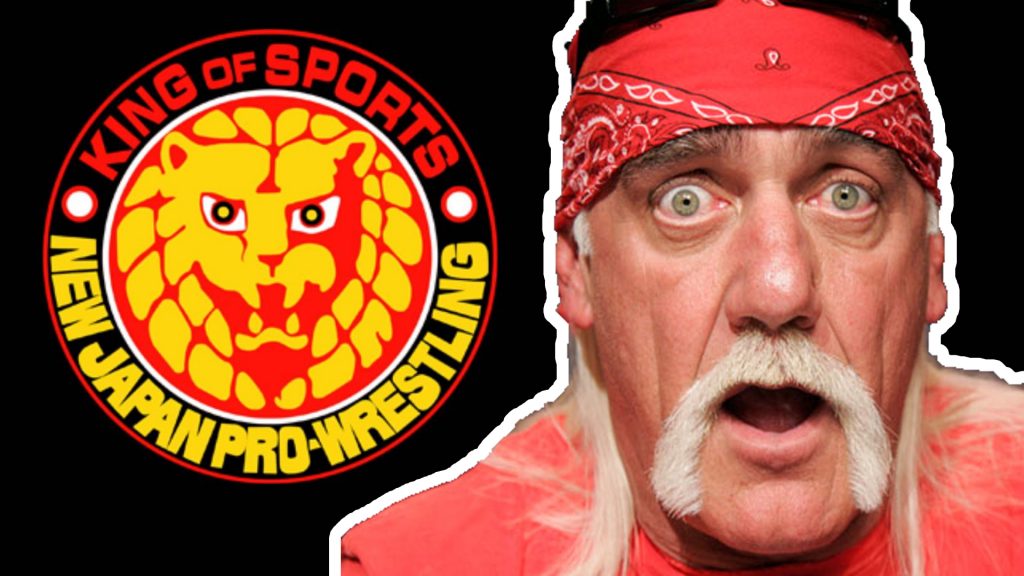 Justin Barrasso of Sports Illustrated had an interesting note in his Extra Mustard column, reporting that Chris Jericho wasn't the only former WWE Champion New Japan wanted to bring in for Wrestle Kingdom 12 – claiming that the company reached out to Hulk Hogan to have him appear as an honorary member of the Bullet Club. However when The Hulkster named his price – reportedly $750,000, brother – New Japan said 'no'.
Hogan would have been the third former WWE employee to join the company in some capacity in the space of a couple of months – with New Japan revealing over the weekend that Rey Mysterio will be wrestling at their Strong Style Evolved show in March against Jushin "Thunder" Liger – which is also rumoured to feature Chris Jericho vs. Tetsyo Naito. However there is a chance that Hogan named such a big price as he's trying to butter up his old boss.
Speaking with TMZ Sports before a Q&A in Tampa, Hogan said that he's ready to return to WWE – and that everyone is singing from the same hymn sheet.
"For me, I'd love to change that last story that was told with the Hulk Hogan career. I'd love to get back in the fold, get back on the inside and correct a lot of stuff… It has to be the perfect timing for both sides. We're all on good terms. We're all working towards the same goal. So hopefully, I'll be able to be back with my wrestling family some day soon."