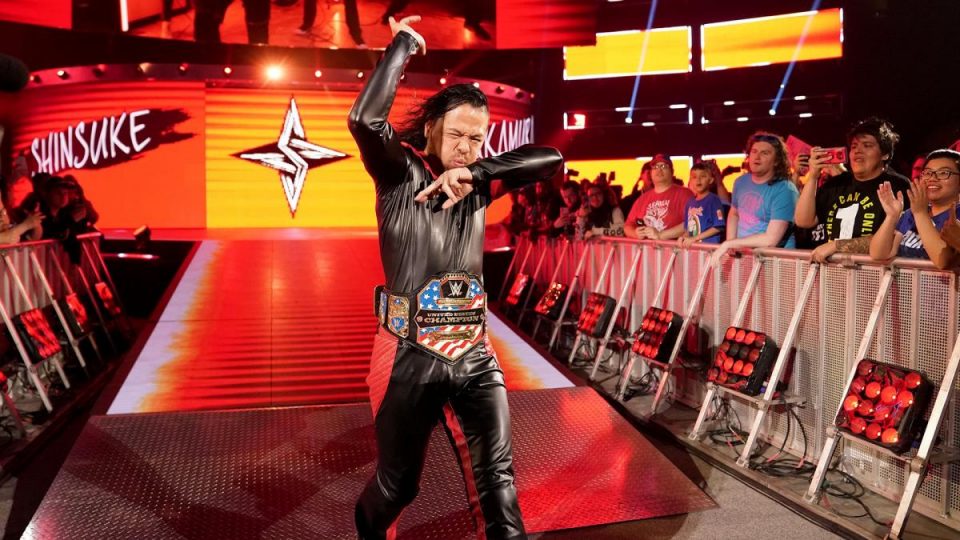 The formation of AEW, the recently confirmed departures of Dean Ambrose and Hideo Itami from WWE and the spate of wrestlers who have asked for (and not been granted) their releases from the promotion of late such as The Revival, Mike and Maria Kanellis has led to massive speculation on a daily basis about the movements of several talents.
Those with contracts up for renewal in promotions worldwide and those being badly utilised in their respective groups are those most likely to be linked with moves away. Shinsuke Nakamura fits into both of those categories.
The King Of Strong Style signed with WWE in early 2016 on what was believed to be a three year deal. With no confirmation that he has signed a new contract with the promotion, speculation is running rampant that Nakamura will head back to New Japan when his deal expires or he will head to AEW.
A tweet sent out last night just after SmackDown Live added further fuel to that fire. Nakamura only said one word but it was a word loaded with subliminal meaning:
WCW

— Shinsuke Nakamura (@ShinsukeN) January 30, 2019
Yes, WCW, the long-defunct promotion that briefly toppled WWE in the late 90s before being gobbled up by Vince McMahon's empire, causing a seismic shift to the power structure within wrestling by giving WWE a monopoly.
What message did Nakamura intend to convey by tweeting that? Some possibilities:
He is trolling, joining the recent trend of WWE performers putting out something incendiary intended to stir the pot and see what reaction they can get out of fans.
Following his quick fluke defeat to R-Truth that saw him drop the US Title, he is referencing the infamous Hacksaw Jim Duggan US Title win over Steve Austin in WCW, which lasted less than a minute.
He is alluding that he is leaving the promotion but is unable to say to where, so instead hints at it by saying something he can get away with that fans will see the hidden meaning of.
He is comparing WWE's recent booking to the dire final days of WCW.
It is a response to Dean Ambrose and/or Hideo Itami leaving WWE and jumping ship, which was a common thing during the Monday Night Wars.
Or maybe he was just watching WCW on the WWE Network…
What do you think Nakamura meant? Let us know in the comments below.