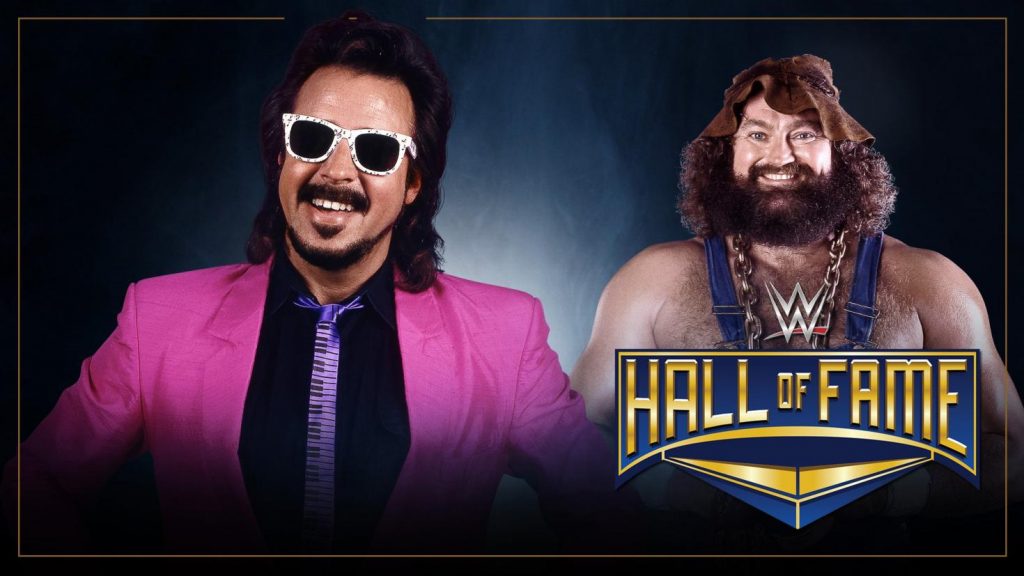 It has been announced today that 'the Mouth of the South' Jimmy Hart will induct Hillbilly Jim into the WWE Hall of Fame Class of 2018.
It is said that the pair became close during Jim's in-ring career when he met several of Hart's clients inside the squared circle. The pair also spent considerable time together during the filming of WWE Network's Big Brother rip-off, Legends House.
https://www.youtube.com/watch?v=i7HJlMtn7MQ
This announcement comes six days before the ceremony and leaves only Kid Rock and Mark Henry without an inductor, though that will be remedied shortly. Paul Heyman will induct Goldberg, Edge and Christian will induct the Dudley Boyz, Molly Holly will see Ivory into the hallowed halls, and Dana Warrior will present Jarrius 'JJ' Robertson with the Warrior Award.
WWE Hall of Fame 2018 ceremony will take place on April 6 and can be seen on the WWE Network.