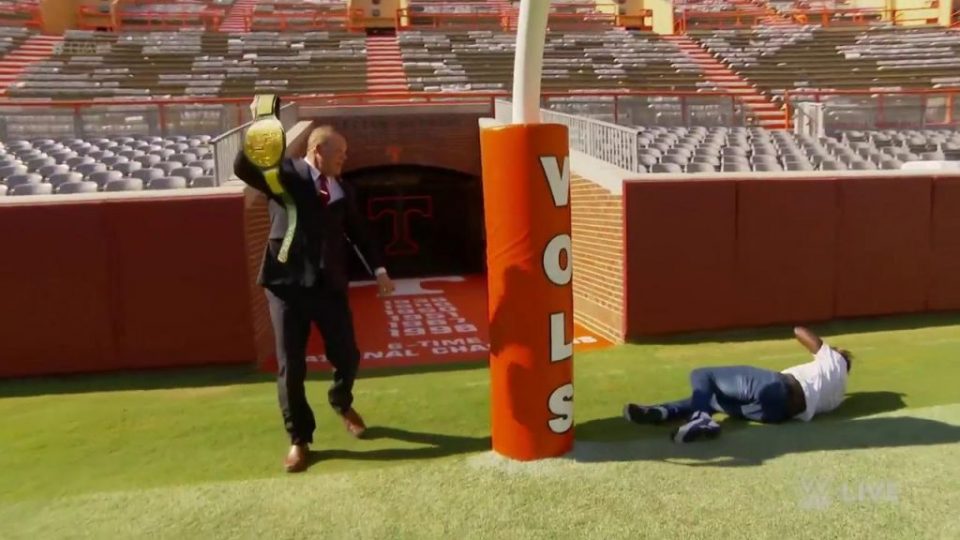 Kane, aka Glenn Jacobs the Mayor of Knox County, pinned R-Truth to become the new 24/7 Champion.  Kane took R-Truth on a sightseeing tour and stopped at the Tennessee Volunteers football stadium.
HE'S STILL GOT IT!

Congratulations to NEW #247Champion, Mayor Glenn Jacobs!!! #RAW #247Title @RonKillings pic.twitter.com/vMhDfTOMOg

— WWE (@WWE) September 17, 2019
Jacobs/Kane introduced R-Truth to a police officer.  Turns out he was really a referee.  As Truth ran away, he hit the goal post and took himself out.  Kane makes the cover and is the new champ.
Perhaps the best part was Kane chanting I still got it as he walked up the corridor.  Kane is great!
Update:  R-Truth wins it back later on in the night.