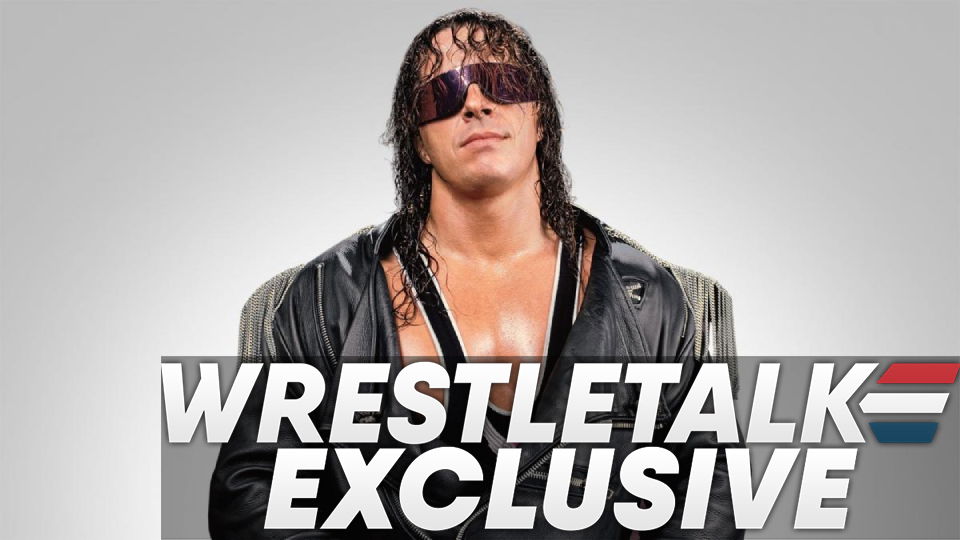 Two-time WWE Hall of Famer Bret Hart, who is widely regarded as one of the best wrestlers of all time, has gone on record to say that Melina was "one of the best wrestlers in the world" during her time with WWE.
In an exclusive interview with WrestleTalk, the former WWE Superstar opened up about what it was like to receive praise of this magnitude from one of the best to ever step in the ring:
"I do admit that because of that, I wished I could have been a part of stuff like they are today. Like say with the Rumble and Elimination Chamber, I wish I could have done stuff like that, because when he said that, there was nothing I wanted more than to be that. To do more so I could be worthy of that. I am so lucky.

"People could hate me and not see what I was able to do and my contributions, and it's okay, sometimes in life that's what happens, you put in a bunch of work and you don't get credit for it, and you do it because you love it not because you're gonna get credit, not because you're gonna get famous or money, you do it because you love it, and I'm proud of that. If other people in the future, the next generation, can benefit, then that's what I want. But I will be fine. I don't need a Hall of Fame, I don't need more titles.

"The fact that Bret Hart, people that I respect and admire, have complimented my work, and they see what I was creating, I'm good. My heart's fulfilled. I wish I could accomplish more but if I'm never gonna wrestle again, I'm good with it."
In the same interview, Melina opened up about her time with WWE and the reports that emerged last year suggesting she was actually set to return to the company, which you can read more about by clicking here.
You can also watch the full interview with Melina below.
What are your thoughts on the above story? Let us know in the comments on Twitter or Facebook.