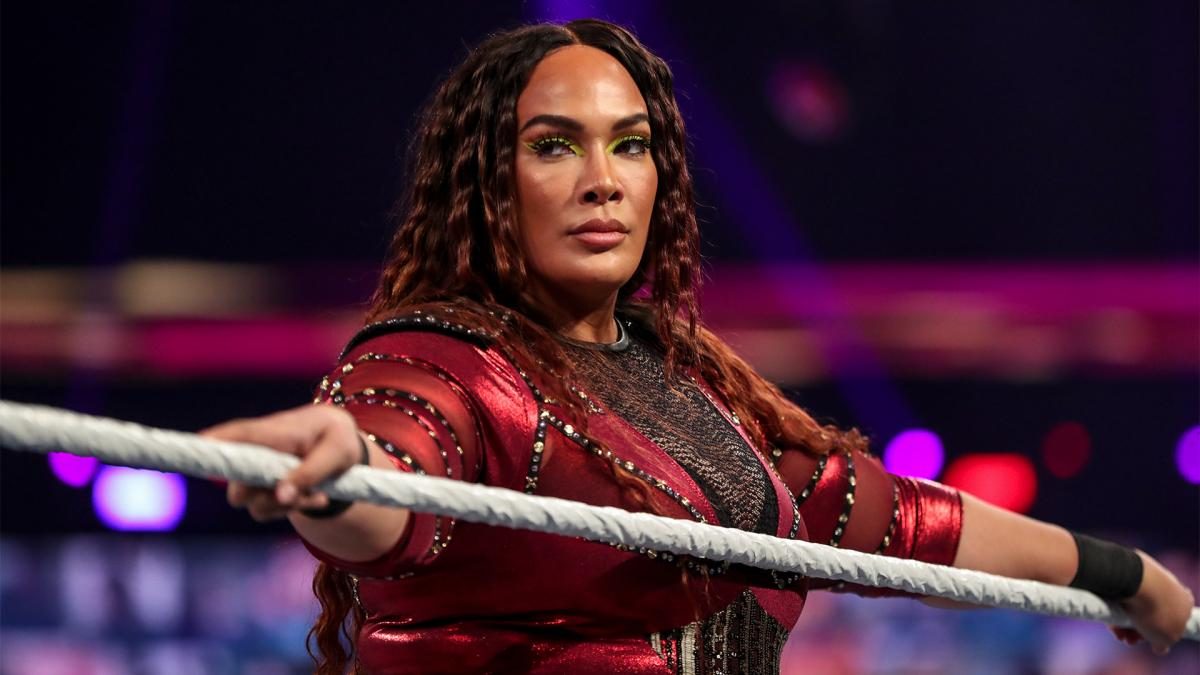 Lina Fanene (fka Nia Jax) has revealed that WWE offered her a spot in this year's Royal Rumble, explaining why she will 'absolutely f**king not' return.
Prior to Saturday's event, a number of former WWE stars were advertised for the women's Rumble. Speaking on Oral Sessions with Renee Paquette, Fanene recalled WWE's offer for her to join the line-up.
The former Raw Women's Champion admitted that she initially thought the phone call was a joke, before WWE confirmed that the offer was genuine. Fanene pointed out that she was still within her 90 day non-compete, so wouldn't really be receiving any benefits for an appearance.
Stating that she was never interested in joining WWE's accumulated list, Fanene said:
"I was in the middle of trying to get my stuff back. They sent me a box with half my stuff missing, so I called and asked what the hell was going on. So when I got the call, I thought it was about my stuff. They then asked if she wanted to be in the Rumble. I started hysterically laughing. I thought it was my friend joking with me. And he was like, 'no this is an official call". And I was, like, 'f**k no! I'm not coming back!

"First of all, I'm still under my 90 days so you're still going to be paying me, so you're not actually offering me anything. I was like, 'no I'm not f**king coming back. Absolutely f**king not.'

"They were accumulating a list. This is what I was told. They're accumulating a list. They wanted to offer me the opportunity. Accumulate the list. Then that list goes to Vince, then Vince goes to the list and he decides who wants and who he doesn't. So you're asking me to be part of a list to see if I can go to the next step. F**k no. How much more can you s**t on me, dude? Someone said, 'we didn't want her to feel left out'. F**k you, that is so much bulls**t. You needed people.

"The guys get a lot more support and a lot more money, so when s**t like this happens, they're not really too worried about the next step. I hate saying that, but I know that WWE likes to play into a narrative that they're so supportive of women, but it's like, are you? There's a couple of women that could sit back and be fine, but the majority? No. They gotta hustle."

If you use this transcription or any portion of it please credit WrestleTalk.com and link to this page
Fanene was released by WWE in November 2021. On a number of occasions, Fanene has stated that it's highly unlikely that she will ever wrestle again.
To make sure you stay updated with all the latest wrestling news, add WrestleTalk.com to your Google Discover feed and follow us on Twitter!