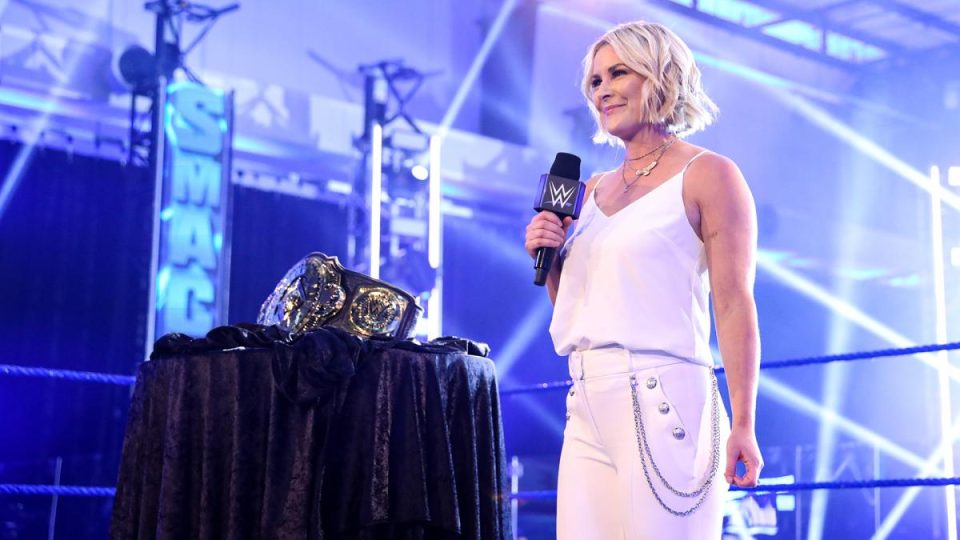 It has been reported that former Raw commentator Renee Young, who announced on the SummerSlam kickoff panel that she was leaving WWE, won't be able to work elsewhere for a little while.
According to Dave Meltzer on the post-SummerSlam episode of the Wrestling Observer Radio, Renee Young has a non-compete in her WWE deal, meaning she won't be able to immediately go and work elsewhere following her WWE departure.
Unlike with fired wrestlers, who almost always have 90-day non-competes in their releases, there is no word on exactly how long Renee Young's non-compete lasts for. For the latest on that, stay tuned to WrestleTalk.com.
Dave Meltzer does note that the non-compete only covers her working in wrestling. Renee will reportedly still be immediately able to work on ventures outside of professional wrestling.
It was noted in the latest Wrestling Observer Newsletter that one source close to the situation is of the belief that it's "inevitable" that Renee Young will eventually do some work with AEW.
For those that don't know, Renee is married to former WWE Champion and current AEW World Champion Jon Moxley. According to Meltzer, Moxley didn't tell anyone in AEW about Renee's decision to leave WWE.