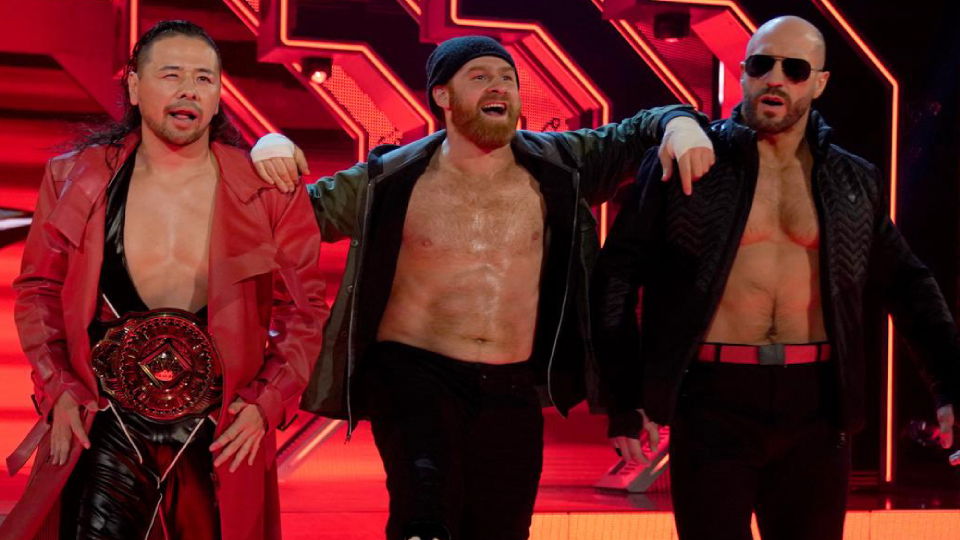 On Friday Night SmackDown, Sami Zayn is currently the manager of both Cesaro and Intercontinental Champion Shinsuke Nakamura.
As arguably three of the best workers in the entire company, many fans were excited for the three-on-three matches that Cesaro, Zayn and Shinsuke could have with the likes of The O.C. and New Day.
With regards to how the trio came to be, Cesaro told Alex McCarthy of talkSPORT that Sami Zayn originally pitched to be the manager of Shinsuke Nakamura. He later asked for Cesaro to be added to the group.
Cesaro says Sami Zayn lobbied to get him into the group he has going with Shinsuke Nakamura. Given he had nothing going on, he was all for it straight away. Sami also pitched to get Shinsuke originally.

Cool to hear of superstars trying hard to make things happen.

— Alex McCarthy (@AlexM_talkSPORT) January 24, 2020
Many fans are unhappy that Zayn, arguably one of the company's best workers, is being placed in a non-wrestling role on SmackDown. However, it is very interesting to note that it seems like Zayn actually pitched the idea himself.
It was reported when Zayn and Shinsuke were first partnered on TV that WWE was planning on having the duo have a big blow-off match at WrestleMania 36. If remains to be seen if this plan has changed, and how Cesaro will play into the storyline.