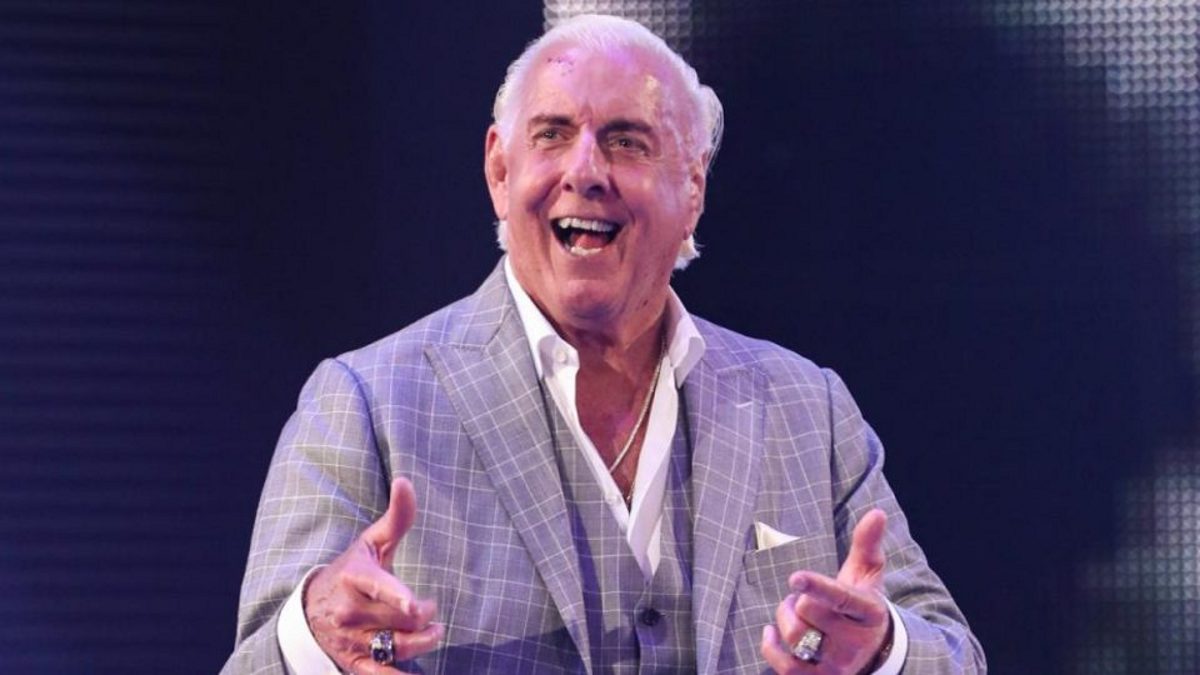 Ric Flair has commented on his upcoming return to the ring, revealing who inspired him to step between the ropes one last time.
'Ric Flair's Last Match' will take place on July 31, the night after SummerSlam. The wrestling legend is slated wrestle his first full match since 2011.
Speaking with WrestleZone, Flair noted that Vince McMahon and Stone Cold Steve Austin's bouts at WrestleMania 38 really inspired him to lace up his boots one last time.
Discussing his final runs in WWE and TNA (IMPACT Wrestling), Flair said:
"You know, I've never been happy with the way I left (his in-ring career). When I left, after WWE, it was great, but then I had to wrestle a couple more times because I was paying lawyers and paying alimony, and that's basically the nuts and bolts of it. A lot of both, but I wasn't happy with that at all, I wasn't happy with myself."

"Then I saw Vince at WrestleMania (38), I saw Steve (Austin) out there and it actually really inspired me. I had been thinking about it, and even though I've had my share of issues, I don't have any aches or pains, if that makes sense.

"It's insanity — I broke my back in a plane crash, the doctor told me I'd be totally arthritic at the age of 40, and now I'm 73. I cracked the C5 and C6 in my neck and I shrunk my triceps a little bit, but my neck's good. Everybody knows about four years ago I had a five percent chance to live, and I lived through that. I had four heart operations in seven weeks and I made it through that, so then I started working out when I came down here to Tampa with Rob, who is John Cena's personal trainer.

"I said maybe I've got one more in me, and my son-in-law, Conrad (Thompson) has his Starrcast (events) around the same time the WWE has (SummerSlam). He said, 'What do you think about having one more match?' I said, 'Yeah.'

"I didn't even have to think twice about it, but before I said yes, I went over and wrestled a guy named Jay Lethal, just because I had to (test myself) and get it over with, kinda like the first time I went on a plane after I broke my back in the airplane crash.

A lot of it is (mental, as he points to his head) so I let him slam me a couple times because the only fear I really had was that (my pacemaker) could come unplugged. The doctor said I have so much scar tissue around it, but I'm good to go.

"Obviously, I have to work on my timing and my reflexes and all of that, but the fear factor is over. It's something I want to do and I feel like I'll be better, and give a better accounting of myself than I did 15 years ago, 12 years ago. I'm confident of it."
Ahead of his in-ring return, Flair will make appearances at Starrcast V for a Four Horsemen reunion, and The Roast of Ric Flair.
To make sure you stay updated with all the latest wrestling news, add WrestleTalk.com to your Google Discover feed and follow us on Twitter!