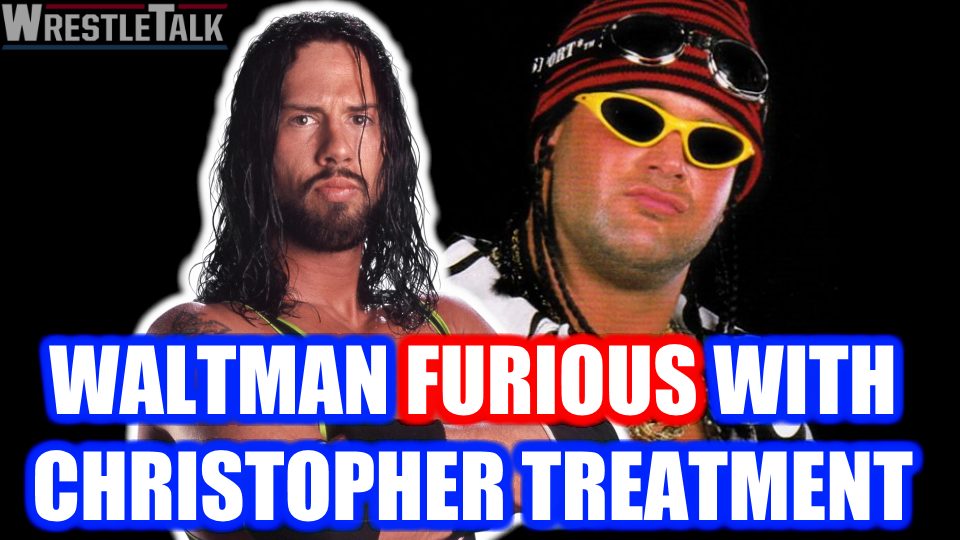 Speaking on his XPAC 1 2 360 podcast, Sean Waltman – best known as X-Pac in WWE – spoke at length about his frustrations with the way Brian Christopher Lawler was treated.
Warning – Contains Strong Language
The show opened with Sean talking about recent experiences he'd had at an independent show and meet and greet. With the pleasantries over the subject quickly turned to the news and the recent passing of Brian Christopher. With the heartbreaking news, Sean drew a few comparisons between the life he and Brian had led. Laying it on the line, the former D-Generation X member said:
"I'm f****** p***ed about this, really p***ed. I've been in that situation in more than one way."
Treatment of Brian Christopher
With Sean's past containing similar episodes, emotionally Sean goes on to say:
"You don't take someone that's not done something violent or isn't a danger to others… Even then, you don't put someone in solitary [confinement]"
Continuing regarding the conditions in isolation, and being frustrated when people try to label is as something else he added:
"Its solitary confinement, I've been in it.

"If you haven't been in it, I don't want to hear it.

"It's torture."
Possibly referring to a comment made by Hardeman County Sheriff, John Doolen, Sean commented:
"He can say, 'it wasn't solitary confinement, it was keeping him out to protect him,' it's the same goddamn thing."
Sheriff Doolen had earlier released a statement remarking:
"Mr. Lawler, because of his notoriety, was placed in a cell by himself, but as the Sheriff's Department had no indication that he was suicidal, he was not on suicide watch."
Waltman continued on about the conditions Brian would have faced:
"I've been there and I was in there for that long. It drives you crazy.

"You don't have to be suicidal, you become suicidal."
Sean wraps up the emotional segment talking about his relationship with Brian:
"I love Brian Lawler, if you knew him like I did you'd know he was a really wonderful guy."
Related Content:
What were your favourite Brian Christopher moments? What are your thought about the tributes payed to Brian? Let us know in the comments below or on Twitter here. You can also join us on Discord to chat with Oli, Luke, the magazine team, the website writers and each other here.