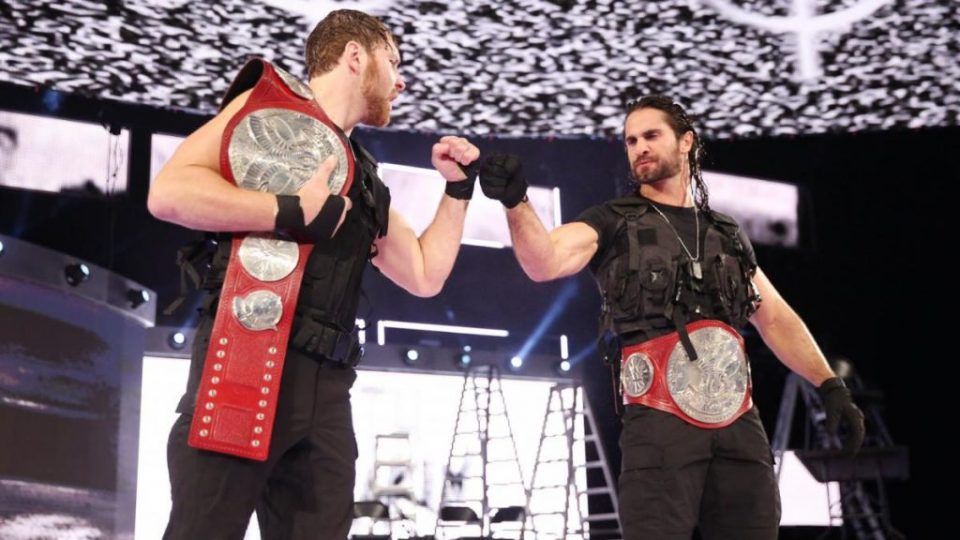 WWE's Cathy Kelley interviewed the 2019 men's Royal Rumble match winner, Seth Rollins, for WWE Now. As part of the interview, Rollins discussed his upcoming Universal Championship match with Brock Lesnar, his relationship with Dean Ambrose, and the "Lunatic Fringe's" imminent departure from the company.
On the topic of his Shield brother's decision to not re-sign his contract and leave the company, Rollins said:
"It breaks my heart. I get it. I understand. This place can be frustrating and he's a guy that's been doing it nonstop for 15-17 years now. Sometimes, you just need to step away and take care of yourself. I wish him luck in whatever he wants to do. We're still going to be friends and brothers. I'll love him for as long as we can. He marches to the beat of his own drum. He's a wild animal. You can't put him in a cage or tame him. That's not how he operates. I know how he feels about his creativity and when it pulls him in a different direction, that's how he's gotta be. I never imagined the three of us working anywhere else or not being here. It's gonna be weird to come into the locker room and he's not there and knowing he's not coming back anytime soon. It tugs on my heartstrings but I support him in whatever decision he's gonna make."
This was yet another strange move on the part of WWE. When the company confirmed that Dean Ambrose would be not re-signing his contract and subsequently leaving back in January, many fans felt it was a work, especially because WWE hardly ever acknowledge that someone is not renewing their contract months before they leave. However, with WrestleMania 35 in just four nights, it does, in fact, appear that the former WWE World Heavyweight Champion is on his way out of WWE.
After Raw on Monday night, Dean Ambrose appeared in the dark segment and teased an appearance at WrestleMania 35. Perhaps we will be seeing the former Shield member have one final WrestleMania moment inside MetLife Stadium before departing for pastures new.
Thanks to Fightful for the transcripts.