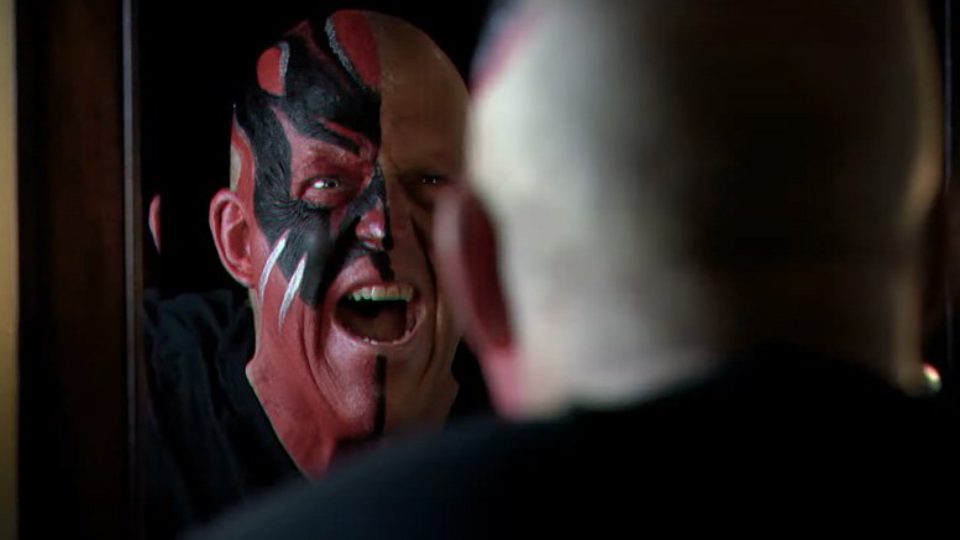 It was announced on Saturday evening that Cody Rhodes would be facing his brother Dustin at All Elite Wrestling's first official show, Double or Nothing, on May, 25. The following day, Dustin Rhodes confirmed his WWE release in a Twitter statement and said goodbye to his Goldust character.
Goodbye. #ThankYouGoldust #KeepSteppin ❤️?? pic.twitter.com/LjO89QrUFG

— Dustin Rhodes (@dustinrhodes) April 21, 2019
WWE stars of the past and present have taken to social media to thank Dustin for his time with the company, and praised his work. WWE Hall of Famer Kurt Angle said that while Dustin's character work was sublime, it was his ability in the ring that really stood out to him. The former WWE Champion would even say that Rhodes "was one of the best and most polished in-ring performers" he'd ever seen.
It wasn't so much the paint, but the man beneath the paint. Goldust was an Amazing character. So entertaining. BUT…. Dustin was one of the best and most polished in ring performers that I've ever seen. Farewell my friend. #ThankYouGoldust https://t.co/imiHdQrDCi

— Kurt Angle (@RealKurtAngle) April 21, 2019
Another WWE Hall of Famer in Mick Foley took to Twitter and shared a unique image of himself, as Mankind, with The Undertaker and Goldust. Foley praised Rhodes for his ability to make such "weird and wild moments" work.
#ThankYouGoldust
Somehow @dustinrhodes made weird and wild moments like these seem perfectly logical. pic.twitter.com/82Hhgnpwt8

— Mick Foley (@RealMickFoley) April 21, 2019
In terms of current stars, Charlotte Flair replied to Dustin's statement by simply thanking him. Whilst the pair might not have shared the ring together, Flair clearly has a great deal of respect for the legendary character.
Thank you @dustinrhodes ♥️♥️♥️ https://t.co/PCjbxd65Ww

— Charlotte Flair (@MsCharlotteWWE) April 21, 2019
Dustin was also thanked by the manager of Andrade, Zelina Vega. Vega referred to Dustin as her friend and said he "one of the best people [she knew] in and out of the ring". She would then go on to thank Rhodes for his constant support, perhaps suggesting that Dustin really was an influential character backstage at WWE, and will be sorely missed.
https://twitter.com/Zelina_VegaWWE/status/1120081635431591936
Issue 9 of WrestleTalk Magazine is available NOW worldwide. Order your print or digital copy or subscribe to the next six issues at this link