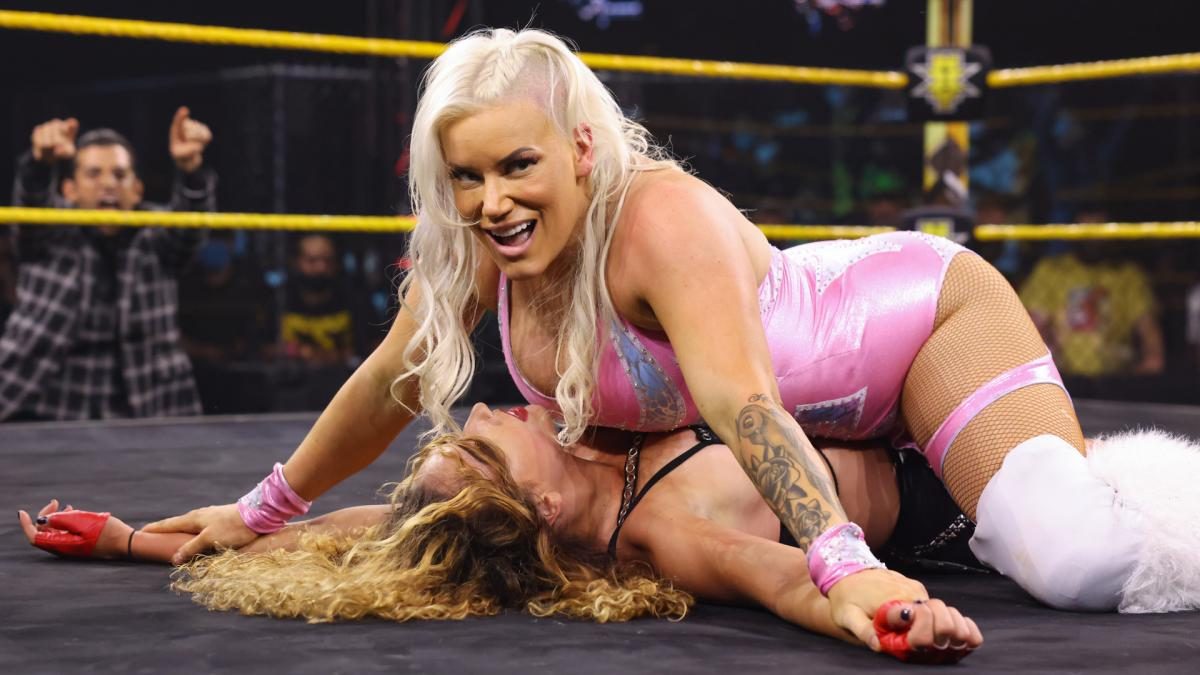 Taya Valkyrie, who was released by WWE earlier this month, has said she sees the company being sold in the next five years.
Valkyrie, who was known as Franky Monet during her time in NXT, replied to a tweet from Fite asking "Where do you see #WWE in 5 years?", by simply responding "sold", before following up on some of the replies to her comment.
Despite the fact that both Valkyrie and her husband John Morrison were released by WWE this month, a lot of people came at her after that tweet, calling her things like "bitter" and "salty", but she was having none of it.
Replying to a tweet saying: "Says the one who dreamed of getting signed by them. ", Valkyrie replied:
You're like …..super funny dude, I worked my ass off for 12 yrs to work for my heroes. And it was absolutely disappointing. If you also have dreams, you would understand. Clearly you don't have dreams. Or goals.
A couple of her other responses included:
If you only knew how many negative comments I get. I love you too, but you need to realize that at some point I am going to stand up for myself. I'm done letting ppl act like we don't have a voice.

Lol, I would love for you or anyone to deal w the negativity that we as women pro wrestlers deal with. I will always have a voice. And I'm not going to be silenced by dumb ass trolls.
Considering the circumstances under which Taya Valkyrie was released, and the fact that her husband soon followed, you do have to understand the frustration, and maybe think twice about calling her names just because you like WWE.
Having said that, there's no doubt both Valkyrie and Morrison – who released his own statement last night – will be successful wherever they go next as they're both incredibly talented.
To make sure you stay updated with all the latest wrestling news, add WrestleTalk.com to your Google Discover feed and follow us on Twitter!