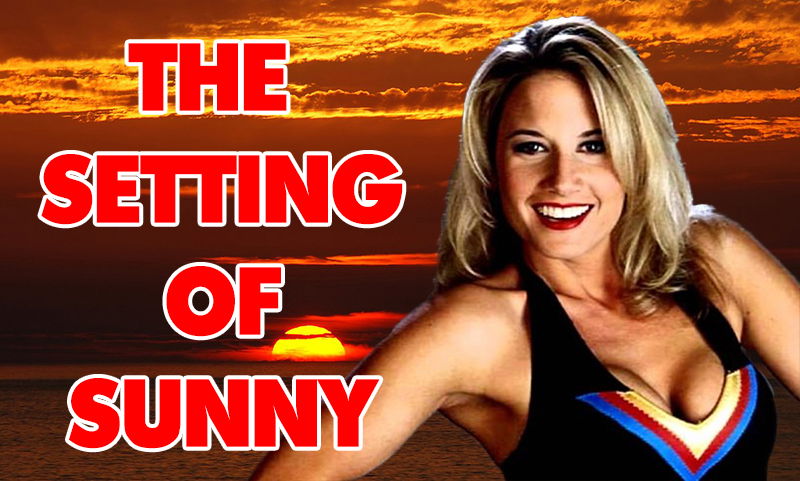 This one irritates me to no ends. Just like the great, Jake the Snake Roberts and Scott Hall, people within the wrestling community saw this coming. However, most did nothing to stop it. Wasn't Sunny aka Tammy Sytch, once the girlfriend of WWE Hall of Famer, Shawn Michaels? Doesn't he have some pull around there?
In a new age where legends past and celebrities like to "lend a helping hand", where were Sunny's helping hands?
Tammy's fall from grace – just like Chyna's fall from grace – was one of the most difficult pills to swallow. Both of these women were not only extremely talented on-camera, they were extremely kind individuals off camera. Both Tammy and Chyna contributed to WWE in more ways than they can count or ever repay. However, both were eaten up, spat out and left to wash up.
In my opinion, had Tammy's involvement with WWE been allowed to continue beyond just her induction into the Hall of Fame several years ago, her still very young life would not have spiraled out of control in the way that it has. Tammy used to commentate regularly, she could have done that – especially considering WWE is making their promotion increasingly like episodes of GLOW.
https://youtu.be/svkwipVilmA
Late last week, Tammy Sytch aka Sunny, was arrested and according to the Monmouth County Sheriff's office, she faces six charges of contempt of court, disobedience and resisting arrest. The latter I can stand, because let's face it, who wants to be arrested? Tammy's charges are in direct correlation to Tammy failing to appear in court in two jurisdictions. Tammy is facing a potential of five years in prison.
This is a travesty and not just for Tammy, but for the entire wrestling community who allowed a beautiful, passionate and talented woman fall from wrestling legend to adult film star to delinquent faster than a bolt of lightning.
It aint sunny no more. It's raining.