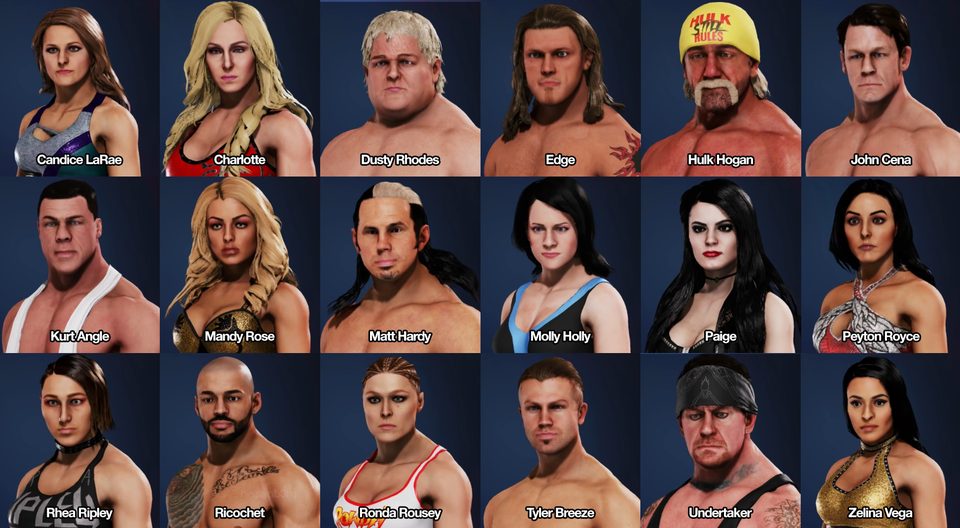 WWE 2K20 is being widely criticised for the apparent lack of effort that has gone into designing the wrestlers in the game.
It's like the person who made these faces had no prior knowledge of what the wrestler looked like, and was instead described in basic detail some of the aspects of each person's face.
2K20 doesn't actually come out until October 22, but fans have already been able to see what the playable characters are going to look like, and it's fair to say that they are not happy.
Here's why:
It's like one of those "which wrestler do you feel like today" memes on Facebook. I feel like Rhea Ripley, incredibly confused at something very close to my face.
And fans have inevitably taken to Twitter to mock the game, as you can see below.
This makes sense. WWE forgot how to create faces years ago. #WWE2K20 pic.twitter.com/pLD1Q7sefu

— Joe Turner (@joeturnerbooks) October 14, 2019
Look at this……. I mean… Christ…. #wwe #WWE2K20 WHAT EVEN ARE THEIR FACES? pic.twitter.com/iDkM5TlScm

— Dan (@TheDarkJudge) October 14, 2019
Truly a work of art.
Let us know in the comments which of the above wrestlers you feel like today. Hopefully it's not Ronda Rousey because she looks very upset.