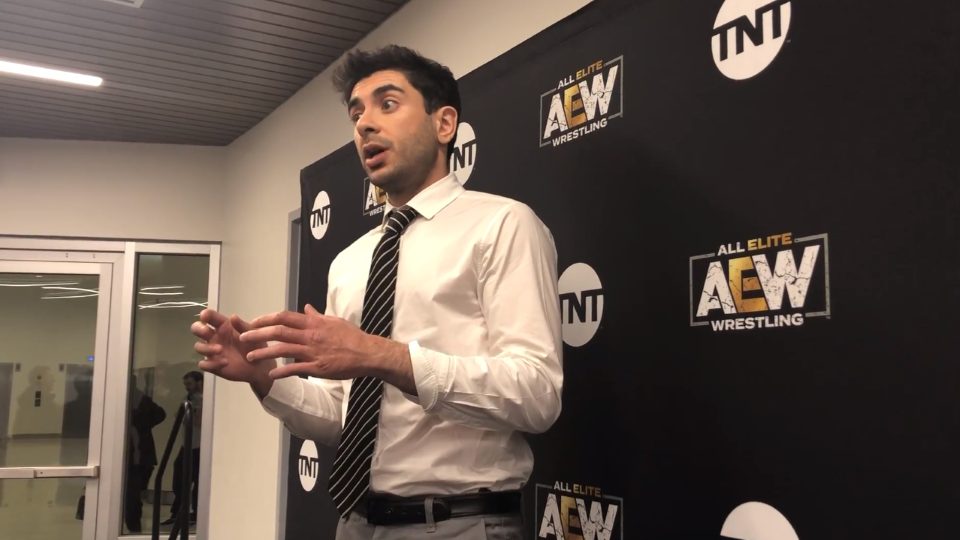 AEW President and CEO Tony Khan has dicsussed the nature of AEW taping shows during the coronavirus pandemic on the latest Unrestricted podcast.
Khan made it very clear to all wrestlers and staff that being at the tapings was completely voluntary, hence why a number of big names had been missing until last night's live show, and some still were missing from that too.
He also spoke on the uncertain nature of where the tapings would be occurring given the situation, saying:
"I didn't want to force anybody to come to work under these circumstances. So when we were in Salt Lake City? I told everybody you know 'this is totally voluntary from here on out. Next week's show…I don't know if it's going to be in Rochester or in Jacksonville? But we're going to be in one or the other.'

"We had to figure it out pretty quick. Honestly, I had to figure that out by the next morning where we were going to be. Because the trucks needed to know where to take the ring and they [the crew] said 'it's a long drive from Salt Lake City to Jacksonville.' So we had to figure this stuff out and get guys starting to move eastward."
As noted, last night's AEW Dynamite aired live, but it is believed next week's was actually taped yesterday and therefore won't be live.
Khan added:
"But really, that night? I knew that we were going to have to make a lot of changes if we wanted to keep putting on shows. I talked to the TNT Network and they they were excited for us to keep putting on shows. At that point? I just like I said in Salt Lake City, I made it really crystal clear to you guys [the talent and crew]. That 'this is a totally voluntary enterprise.' And I'm glad that some people are taking me up on it, I'm glad because the last thing I want is anybody to feel like they're in an uncomfortable working environment."
Thanks to WrestlingNews.co for the quotes