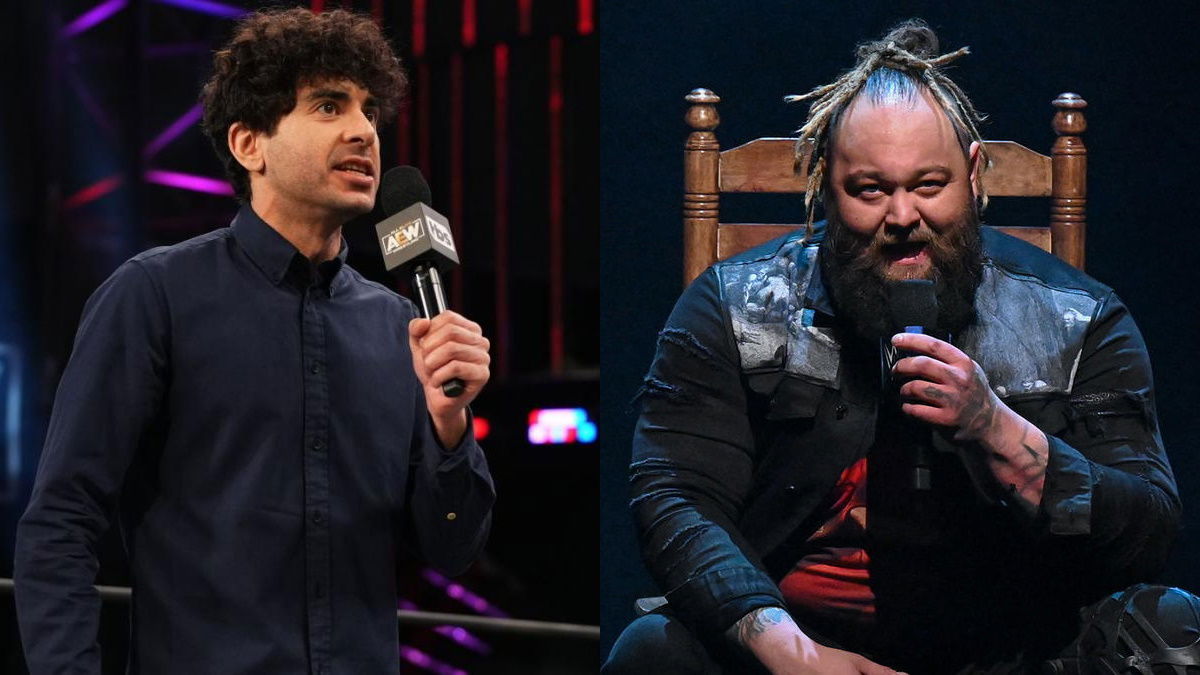 The funeral services for the late Bray Wyatt (Windham Rotunda) took place this past week.
Matt Hardy has spoken on his Extreme Life of Matt Hardy podcast about the services, and mentioned how Tony Khan provided a jet for the AEW talents attending.
He said (transcription via WrestlingNews.co):
"We (Matt and Rebecca) got up and we ended up going to the service. I'm so happy we were able to make it. It was postponed because of the hurricane stuff a little later, but I was really, really happy we got to make it, and man, it was tough.
"It was sad. It was strange. It was weird. My heart is shattered for his family. Some of them spoke and I can't imagine the grief that they're going through. It's just so hard to understand how someone 36 years old dies, you know, someone that you know and who you assumed was very, very healthy. It's just hard to understand. I feel like it would be easier if it was more understandable in some ways.
"He leaves behind four kids, two very, very young, which is just heartbreaking as well, especially having four kids myself, I just can't even imagine because the younger ones, I'm sure they don't comprehend it and how they're going to be affected by it as they get older. All that is just so heartbreaking.
"One of the weirdest things is that there were several AEW guys that attended the service, but just like almost the whole WWE was there and it was so crazy to see everybody, like, this gathering and to get everybody in one room and to like, exchange pleasantries with everybody. It's just so sad that we were like, reunited, everybody in those circumstances. It was very, very weird.
"But it was an important moment to let him know, as not only my friend, but someone I worked with, and my tag team partner, someone I really, really liked a lot, someone I had lots and lots of love for to be there and let him know I was there for his ceremony, that when he passed away and just to honor him and celebrate his life.
"That's what it was all about today. There was a massive turnout for this which really speaks volumes about Windham's character and how much he was loved. So yeah, it was nice. It's just unfortunate that it was those circumstances.
"Also a big shout out to Tony (Khan). He took care of everybody really good. He sent a jet down there and carried all the AEW talents up to TV in Indianapolis, and I was very grateful for that and definitely appreciated him.
"Once again, just showing how good hearted of a human being he is. He really made it work out so that everyone that wanted to attend could attend."
Bray Wyatt passed away on August 24, 2023, at the age of 36.
WWE has added the following note to the item descriptions for Wyatt merch on the WWE Shop website:
In the wake of Bray Wyatt's death, WWE will donate all net proceeds to support JoJo Offerman and his children.
You can find said merch at this link.
On Thursday, August 24, Sean Ross Sapp of Fightful reported:
I was given permission to reveal that earlier this year Windham Rotunda (Bray Wyatt) got COVID that exacerbated a heart issues.
There was a lot of positive progress towards a return and his recovery. Unfortunately today he suffered a heart attack and passed away.
Our thoughts and condolences continue to be with the family, friends, and everyone affected by the passing of Windham Rotunda.