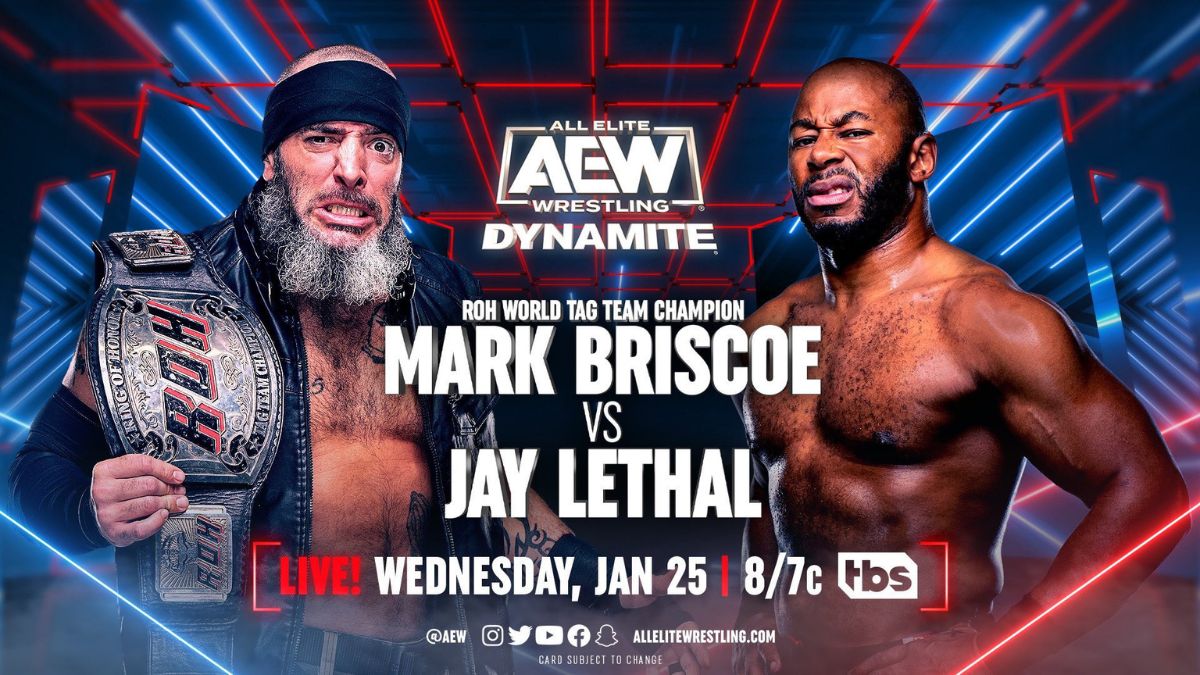 AEW President Tony Khan has commented on Mark Briscoe's AEW Dynamite match.
As previously reported, All Elite Wrestling announced that current ROH World Tag Team Champion Mark Briscoe will make his debut for the company on the January 25 edition of AEW Dynamite.
This episode will take place on what would have been the 39th birthday of Mark's brother Jay Briscoe (Jamin Pugh) who passed away on January 17 following a car accident in Laurel, Delaware. Mark Briscoe will go one-on-one with one of his brother's career rivals Jay Lethal on Wednesday's show.
Speaking to Tim Battle of the Battleground Podcast, Tony Khan addressed Mark's debut match on AEW Dynamite. He said:
"It's going to be a great match to honor a great man. These two men requested this match, Wednesday would be the 39th birthday of the late, great Jay Briscoe."
"His longtime friend and rival, Jay Lethal, and his brother, Mark Briscoe, wanted to have this match to honor the legacy of Jay Briscoe and I fought hard to make it happen and I'm really excited about the match."
"I believe it's going to be a great one and it's great that they're going to be able to honor the legacy of somebody that everybody in pro wrestling has so much respect for, the great Jay Briscoe, on his 39th birthday."
"With everything happening, this is going to be something really great for everybody in the locker room who is rallying around the Briscoe family."
All Elite Wrestling proceeded with AEW Dynamite on January 18, the day after Jay Briscoe's passing, with the show being voluntary for all the performers. Several stars wore armbands in tribute to Jay throughout the night.
When asked about the atmosphere at Dynamite last week, Khan stated:
"Last week, to be honest, a lot of us were still in shock. We were not 24 hours off finding out that Jamin had passed away."
"Jay Briscoe is somebody that is beloved in the wrestling business and everybody here really liked him and we've gotten to know him, many of us at AEW, a lot better in the last year since I acquired Ring of Honor with the Briscoes being the top tag team in the history of Ring of Honor and now the Ring of Honor Tag Team Champions."
Khan continued on to addressed how the locker room responded to the news, saying:
"The whole thing was a shock to everybody and I think everybody in the locker room immediately tried to rally around Jay's family, around Mark, and everybody trying to bring good energy together to try and support Jay's two daughters in their recovery from what was a tragic accident."
"Thankfully, there has been some positive news about the recovery that Jay's two daughters are making from the accident. The whole thing has been a shock. Going into this show, we'll see how everyone has been coping this past week, but I know it's not going to be easy."
Tony concluded on to discuss his reaction to Jay Briscoe's passing, saying:
"I'll never forget where I was and it's one of those things, you'll never forget where you were when you hear some of these terrible things."
"Absolutely, I think we were all in shock. It's at least beautiful that everybody can come together on Wednesday Night Dynamite and honor the life and legacy of Jay Briscoe this week because it's not only been a week since he was tragically taken away, but it's also his 39th birthday."
"It's a beautiful thing that his brother Mark and his long time friend and rival Jay Lethal can go out there and go one-on-one to celebrate Jay Briscoe on AEW Dynamite."
Transcription via Fightful
Think you're a wrestling mastermind? Well you can prove it by taking quizzes in our brand new quiz section! Don't forget to tweet us your results!