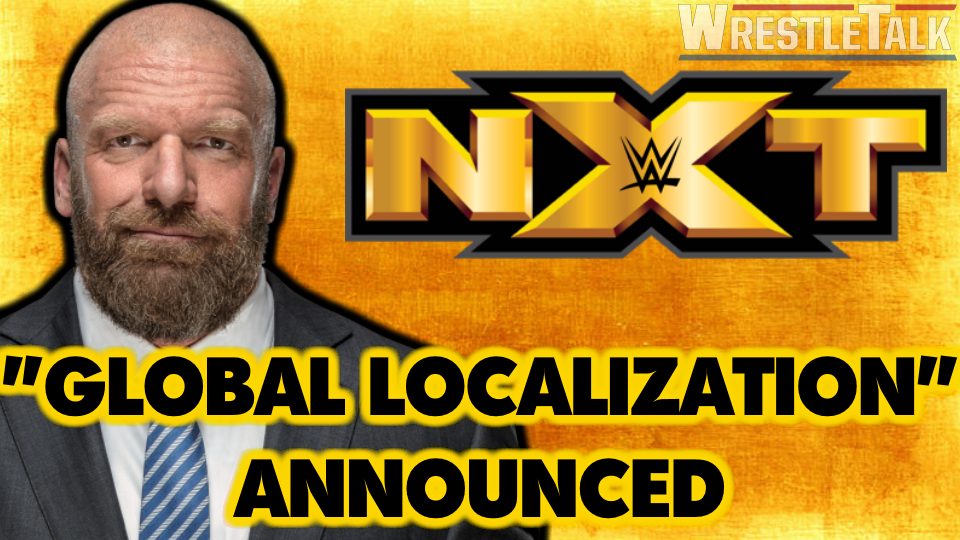 At this year's Business Partner Summit, which took place during WrestleMania 34 in New Orleans, Executive Vice President of Talent, Live Events, and Creative, Paul Levesque, or as he is better known, Triple H, took to the stage to introduce the next step in WWE's plan for worldwide supremacy.
This came in the form of the repeated phrase "Global Localization", a buzzphrase that in the past week has been trademarked and now gives a wider understanding of what the oxymoron means.
The idea behind "Global Localization" is that Triple H looks to create NXT brands throughout the world, with South America, China, Europe, India, and the Middle East being the first areas of interest.
John Pollock of POST Wrestling took to Twitter to explain exactly what this system would mean:
Paul Levesque takes credit for coming up with "Global Localization". He explained their push to create NXT brands around the world as a global territorial system, reminiscent of the plan the company toyed with over a decade ago but never went through with. pic.twitter.com/bqgWHv1Cak

— John Pollock (@iamjohnpollock) April 25, 2018
The idea is to create customized shows for countries that WWE has plans to expand in, with the shows being in the local language as well as using local hosts. This also furthers the rumors of WWE Performance Centers popping up in the countries previously stated, as one in the UK has been rumored since last year's United Kingdom Championship Tournament.
What do you think of these expansion plans? Let us know in the comments below or on Twitter here.