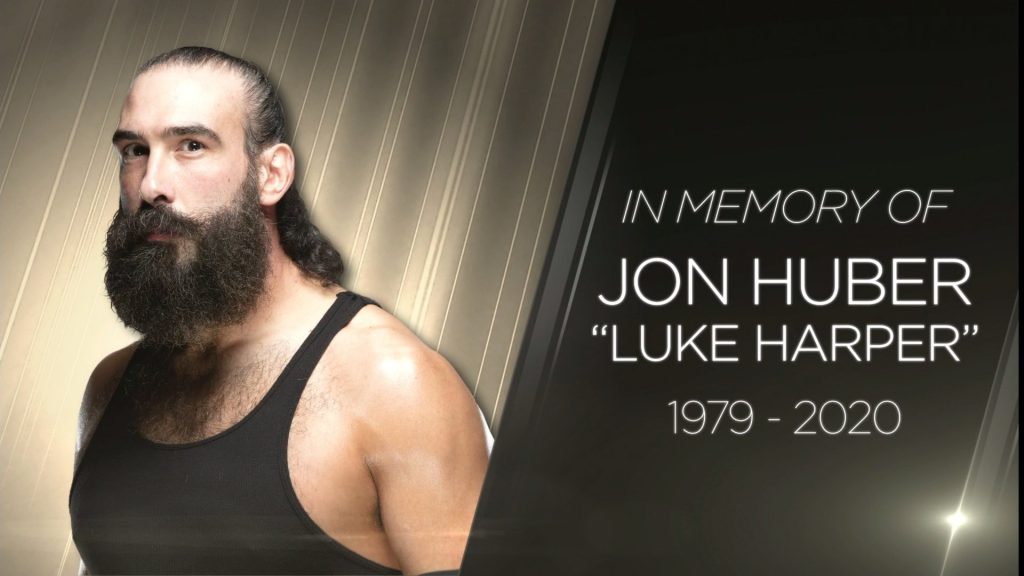 Immediately following Monday Night Raw this week, former WWE Superstar Curt Hawkins (now Brian Myers) shared on Twitter that he didn't think WWE did enough to honour Brodie Lee during the show.
The former Raw Tag Team Champion said that WWE should have had a video package or ten bell salute to honour Brodie Lee (real name Jon Huber), and it seems like he's not alone in thinking that.
Appearing on the Legion of Raw podcast with SK Wrestling, former WWE writer Vince Russo was critical of how the company handled the tributes to Brodie Lee during the show, courtesy of SportsKeeda: 
"No one really talks about things like this, but these are things we need to talk about, okay. How do we determine who gets a ten-bell salute and who doesn't? That really bothers me because you always hear wrestlers talk about, 'Oh, we are a family. We're a fraternity. How do you decide who gets the ten-bell and who doesn't? We know that the great Pat Patterson passed away a couple of weeks ago. Pat got the ten-bell salute. Luke Harper gets a, you know, a photo. Chyna got a photo. I never understood this."

"This really is a tight-knit community, a fraternity. There aren't a lot of people that can say, 'I was a professional wrestler for a living. I made money wrestling.' I have a problem with that it doesn't take a long time. So, how do we decipher who gets what? This guy is worthy of a ten-bell, and that guy is not worthy? I never understood it. Just do the ten bell. Do it. If they are in the fraternity. Even if they worked for you at one time, just do it. It doesn't take a lot of time. You can even pre-record it before the show even starts. Just roll it in and then get right into the show. But, how do you decipher who gets that and who doesn't?"
It seems like WWE is preparing to go further to honour Brodie Lee soon, as it has emerged that WWE was taping tributes for their former wrestler during the day before Monday Night Raw this week.
Various sites have indicated that WWE is planning a tribute video package for Brodie Lee (formerly Luke Harper), but there is no word on when WWE is planning on dropping this. You can read more about that by clicking here.
What are your thoughts on the above story? Let us know in the comments on Twitter or Facebook.