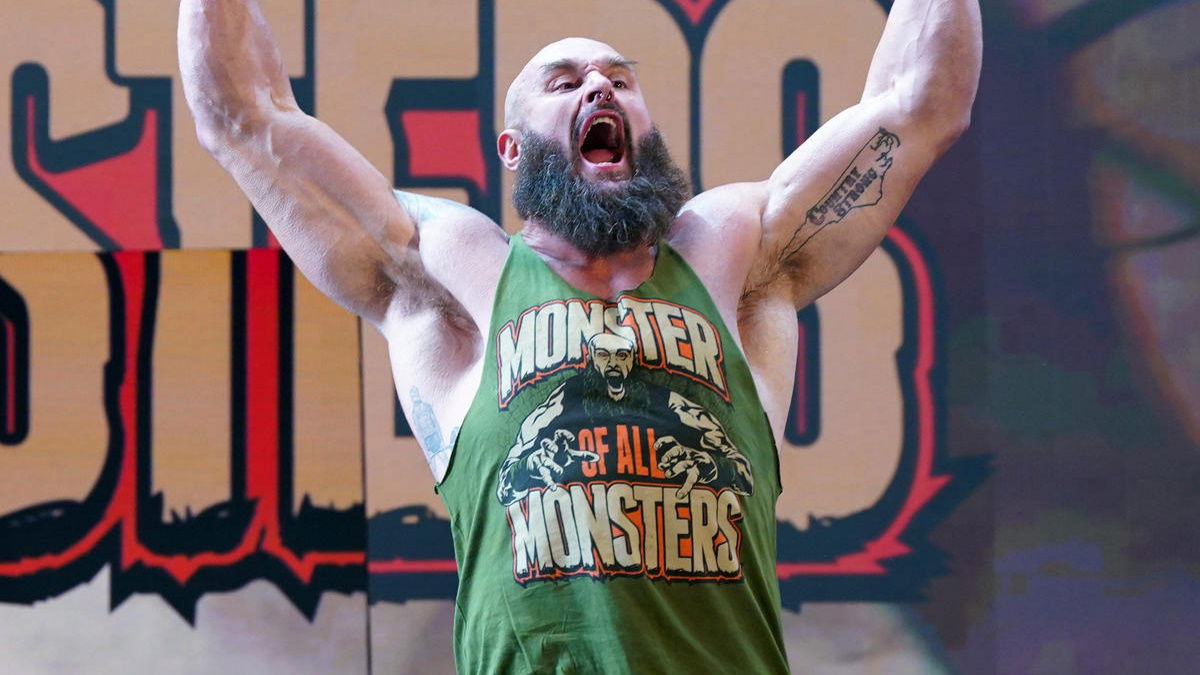 Two WWE stars have opened up about a "d**khead" incident on Twitter and how the reaction between the wrestlers and from the fans differed.
In November 2022, Braun Strowman faced Omos at WWE Crown Jewel in Saudi Arabia.
Following their match, Strowman would take to social media to praise his match and take a shot at "flipper flipper" and "floppy floppers" in wrestling.
The post would start a fire that burned brightly on Twitter, catching the attention of New Japan's Will Ospreay, among others.
Fellow WWE star Ricochet would address the controversy of the tweet whilst speaking to Corey Graves on After the Bell, having put out a response of his own to Strowman.
Cageside Seats caught up with both Strowman and Ricochet to discuss the incident in an exclusive interview.
With both men admitting that the initial Tweet was the "start of something special", Strowman said:
"I think it definitely helped throw fuel on the fire to get the rocket ship moving.
"Honestly, man, that's the cool thing with WWE… You never know what's gonna happen on a day-to-day basis.
"And literally one thing like that can change the whole outlook of everything. Whether that tweet is what made it happen or not, who cares?
"We're at WrestleMania. If me being a d**khead… Oh I shouldn't say that… me being a pecker head and stirring the pot on the internet leads to a WrestleMania match. Guess what? I'm gonna do it again in a couple weeks."
Ricochet reflected on his friendship with Strowman and also how his comments are just what happens among "the guys", adding:
"That's kind of how Braun and I talk to each other normally. You know what I mean?
"Not just Braun and I, but you know, the guys. We like to give each other cr*p and bust each other's balls."
He would say of the fan reaction that:
"I think all the fans were trying to pit us against each other more than anything.
"But I think at the end of the day, everyone was just trying to have some fun with it."
Ricochet would thank the fans for fanning the flames of the conflict, saying that his current storyline with Strowman may never have happened without their support, concluding:
"Braun and I, we've been friends for so long and honestly, I don't know why we haven't thought about becoming a team together earlier because it's kind of a no-brainer to be honest with you.
"With our styles, that's kind of a no-brainer. But yeah, I mean, maybe, maybe not. Say he didn't make that tweet, who knows where we would've been?"
Strowman and Ricochet are tag teaming together in the Men's WrestleMania Showcase fatal four-way tag team match on Night 1 of WrestleMania 39.
Transcript from Cageside Seats.
Think you're a wrestling mastermind? Well you can prove it by taking quizzes in our brand new quiz section! Don't forget to tweet us your results!