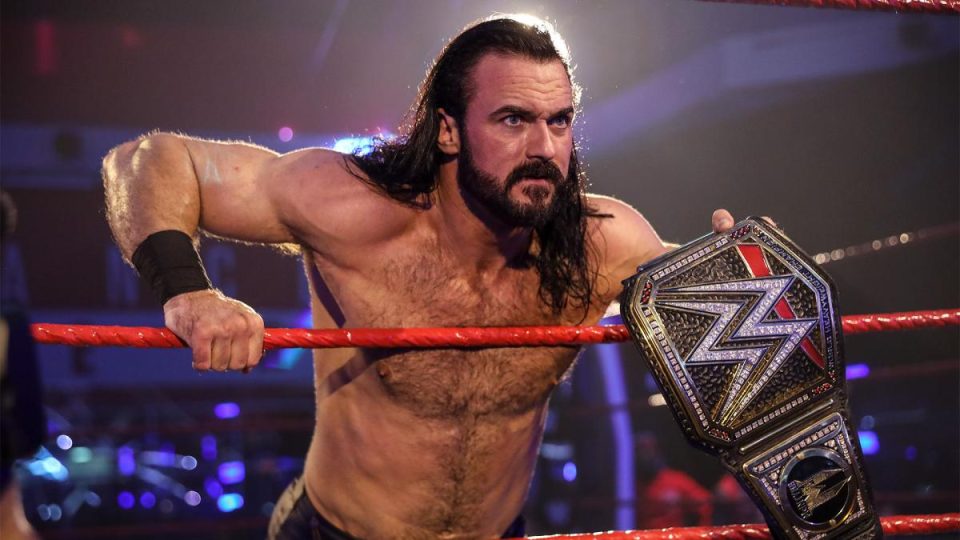 During tonight's episode of WWE Raw on the USA Network, a WWE Championship match was announced for next week's edition of the show.
Drew McIntyre retained the title over Dolph Ziggler yesterday at the Horror Show at Extreme Rules, in a match where Ziggler chose the stipulation that he couldn't get disqualified but McIntyre could.
Tonight on Raw, McIntyre came out and requested a credible challenger to step up, which is when he was cut off by Ziggler once again.
Ziggler practically begged McIntyre for another match, and the Scot accepted on the condition that he got to choose the stipulation this time.
It was then made official that the match will be taking place next Monday, and just like Ziggler did, McIntyre's gonna wait until just before the match starts to announce the stip.
That's not the only title match that'll be going down on July 27, as Asuka will be facing Sasha Banks to determine the rightful Raw Women's Champion following the controversial finish to their match on Sunday.