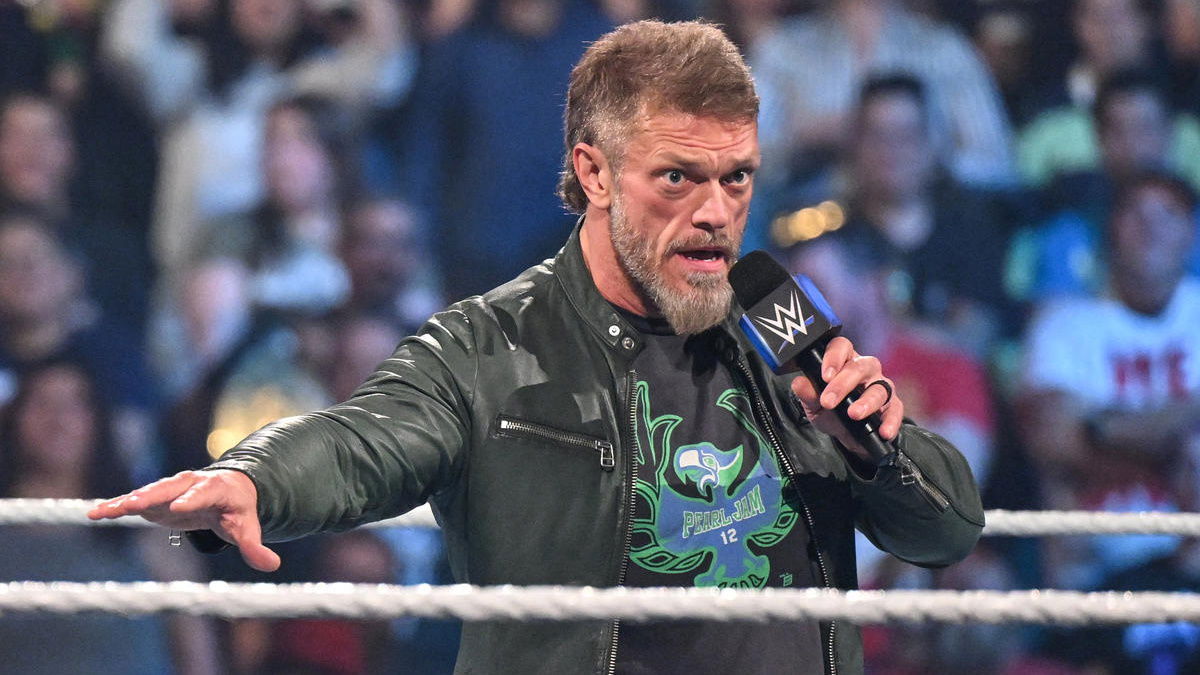 Edge has now addressed a recent report suggesting that WWE expects him to leave the company and join All Elite Wrestling (AEW).
Yesterday, Wade Keller of PWTorch reported that Edge had presented to WWE what he wanted in order to stay with the company, and WWE declined to agree to those demands.
The report then claimed that, while there were no hard feelings between Edge and WWE, the company was therefore expecting him to go to AEW.
Today, Edge has posted a video on Twitter responding to all of that, saying:
"I woke up to a bunch of voicemails, texts and everything from actual friends and family wondering what's going on and concerned and blah blah blah, so I just figured I'd better address it.
"There's nothing going on. There's no hard feelings between me and WWE. I love WWE. It's my dream gig. It's all I ever wanted to do, and I didn't come at them with some kind of crazy contract or anything, and they didn't deny me.
"I have a contract extension sitting in my inbox. I just don't know what to do. The first time I had to retire, it was forced, and this time, the choice is on my lap, and it's a lot harder.
"WWE gave me that night Friday night in Toronto and it was the best night of my career. A lot of people will say you should retire at WrestleMania or this or that, but it's not their career. Friday night was really special for me. And I don't know if that can be topped, to be perfectly honest.
"And if we think we can, then great, but I need to sit with it, and, just know that whatever it is that I do, whether it's Percy Jackson, which is coming up soon, or it's wrestling, or it's sitting in my rocking chair, it's because I'm having fun.
"And having fun at this stage in my life and raising my kids are the two most important things. So, hope that clears stuff up."
If you use this transcription or any portion of it, please credit WrestleTalk.com and link to this page.
Edge recently said that although his match with Sheamus was the last on his contract, the contract doesn't actually finish until the end of September.
We'll keep you posted with any further updates.
— Adam (Edge) Copeland (@EdgeRatedR) August 24, 2023
Think you know the most about wrestling? Join our Wrestle League predictions competition for free, and be in with the chance of winning $250 of Amazon vouchers. Make sure you subscribe to email notifications to make sure you never miss a show.