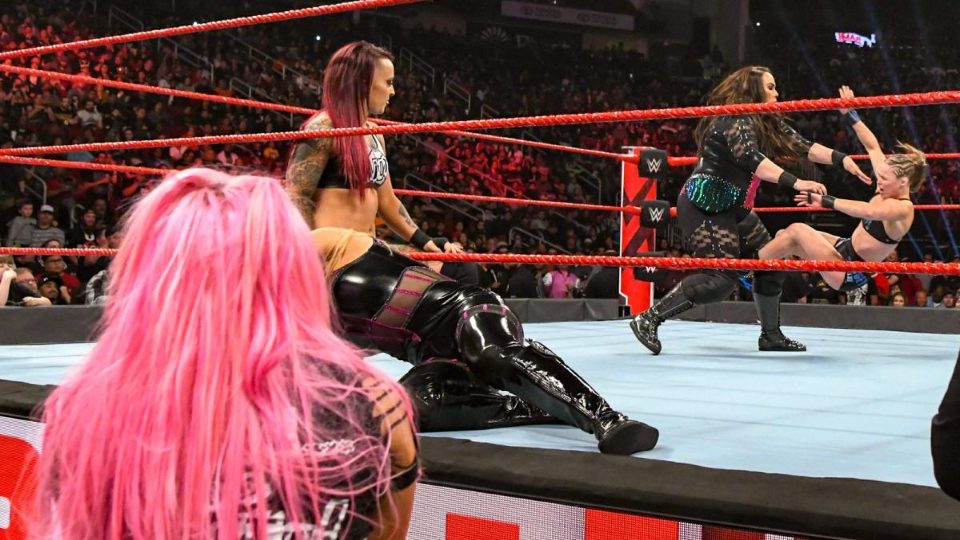 Nia Jax underwent double knee surgery back in April of 2019. She's been out but said to be recovering faster than anticipated. Apparently, her knees aren't like most girl's. They recover faster.
So, what does this mean for her return? Well, according to Dave Meltzer she could be looking at a return in the 2020 Royal Rumble.
Not sure but Nia timetable last I heard made that at least a possibility https://t.co/BTTqohvr98

— Dave Meltzer (@davemeltzerWON) January 9, 2020
As you can see in his tweet, he didn't respond about Ruby Riott.  However, she is not speculated to be returning until later this year.
Nia Jax returning would definitely bolster a women's division that is currently down a few stars. Ember Moon is out with Injury.
Of course, she's not injured, but Ronda Rousey is not currently wrestling. Many are hoping for a Rousey return in the Rumble as well.
At the time of the publishing of this article, Charlotte Flair is the only woman officially entered into the Women's Royal Rumble Match. She announced her entry 2 Raws ago before Natalya answered her open challenge.
Of course, Meltzer's tweet didn't speculate which rumble match she would enter if returning. She participated in the Men's Royal Rumble last year.
Whether you like Nia Jax or not, it would be nice to see a different face in the Women's division on Raw.  Stay tuned to WrestleTalk for more information. You can also follow along with our Royal Rumble Tracker to keep up to date on Royal Rumble entrants.