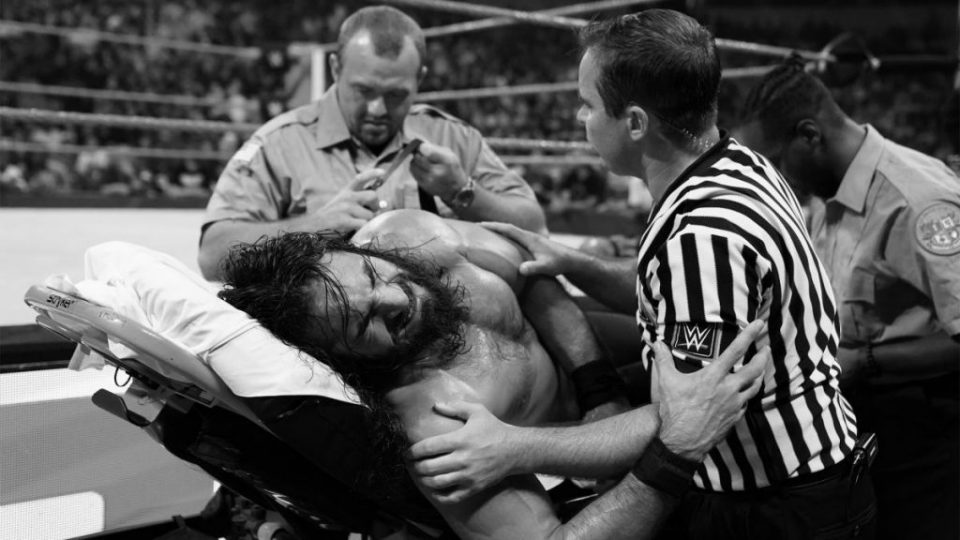 It's nice that WWE are at least trying to keep kayfabe alive after Brock Lesnar savagely assaulted Seth Rollins.
The two men are set to go face to face at SummerSlam and last night saw Lesnar take his brutality to the next level, with suplexes and F-5's outside the ring and a final wince-inducing F-5 onto a stretcher.
WWE has now released the following statement regarding Rollins.
Seth Rollins is reportedly undergoing a series of evaluations and we will have more details as they became available on WWE Digital.
If WWE is smart, they'll have Seth miss next week's Raw to sell his injuries, and really push home the whole underdog gimmick ahead of SummerSlam.